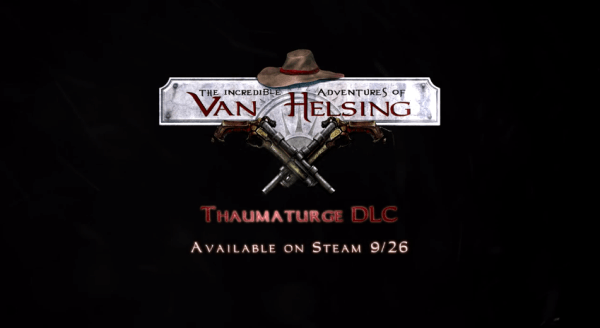 Neocore Games, the folks behind The Incredible Adventures of Van Helsing, announced a new downloadable content pack for the action role playing game today. That DLC will come with the Thaumaturge, a new playable class to expand the game's roster.
The Thaumaturge is a rare hunter that specializes in magical arts. As the Thaumaturge you'll stab foes with ice shards, construct a fire trap with your firewall spell, blind them, chuck thunderbolts at them, boil their blood, and more.
The DLC will be out September 26 and will cost $3.99. You can visit their official page here. Also be sure to check out the Thaumaturge in action via the trailer in the video player below this article.