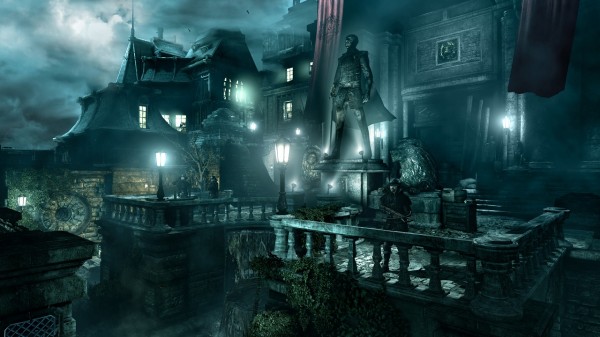 The preorder incentive for the upcoming Thief game has just been announced by publisher Square Enix and developer Eidos-Montreal. Looking to take things back old school as an homage to the Bank mission of Thief II: The Metal Age, the exclusive preorder mission "The Bank Heist" pits players with infiltrating the Stonemarket First Bank to steal a precious family heirloom.
Designed to test the player's mettle as they work to circumvent exclusive security measures found only in this preorder mission, players will also be able to collect unique loot and secrets for their trouble. Plus, players will also be able to race against the clock to be the fastest of all their friends to sneak into the Bank and retrieve the Star of Auldale.
Those wanting to see a bit of what the preorder mission has to offer can view the trailer embedded below to see Garrett in action. To get the exclusive mission, you'll have until the game releases on February 28th, 2014 to preorder Thief for Xbox 360, PS3, Xbox One, PS4, and PC, which can be done from their Website.