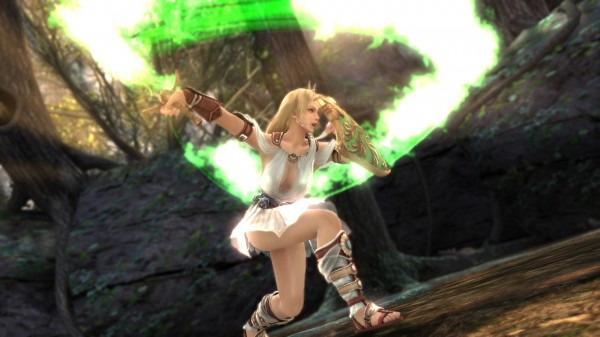 Namco Bandai has shared its Tokyo Game Show trailer and a slew of new screenshots for its upcoming free-to-play fighter, Soulcalibur: Lost Swords.
A range of features have been outlined such as new item discovery, weapon forging systems and elemental fighting mechanics. Depending on the raw materials you find and weapons you scavenge from fallen opponents, you can imbue and unleash elemental effects to aid in your fights.
Along with previously shown characters, Sophitia is confirmed with the new footage shown. Soulcalibur: Lost Swords is set for winter 2013 and is exclusive to the PlayStation 3 via the PlayStation Network. Check out the trailer and screenshots below.