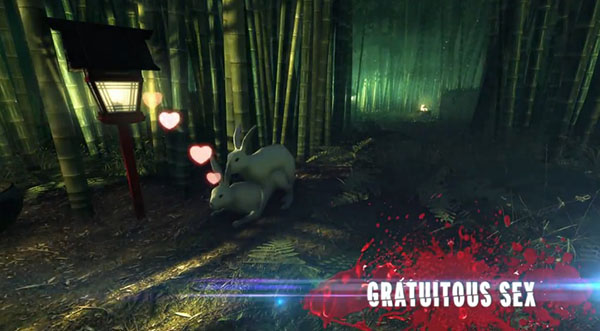 A tongue-in-cheek trailer has been released for Devolver Digital's Shadow Warrior reboot, showing off copious amount of blood, guns and katana action. Check it out below!
Developed by Flying Wild Hog (Hard Reset), the first person shooter has a list of under-appreciated features, while poking fun at a certain other game's touted fish physics.
Fully destructible bicycles!
Optional katana maintenance!
Tasetful product placement *cough* Alienware *cough*
Advanced Fish Physics!
Next-Gen Tree Swaying!
And more!
Shadow Warrior is carving its way to release on September 26 for the PC while Steam is offering 15% off on pre-orders. Here is last month's trailer in case you missed it.