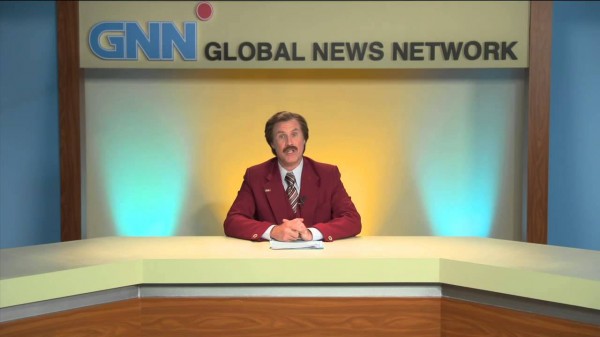 Ron Burgundy has taken his seat behind the Global News Network (GNN) news desk to give us all an update on the 2013 Australian Federal Election. 'It's kind of a big deal!'…
The campaigning has all but drawn to a close, with residents to take to the polls in less than 24 hours. View the video embedded at the bottom of this article to hear Ron reflect upon the last year of politics, in a nutshell. Apt wording there as Ron admits to being distracted by Tony Abbott's "banana hammock" (need to get that trending on Twitter!).
Paramount Pictures' Anchorman 2: The Legend Continues hits theatres nationwide on December 19th, 2013.