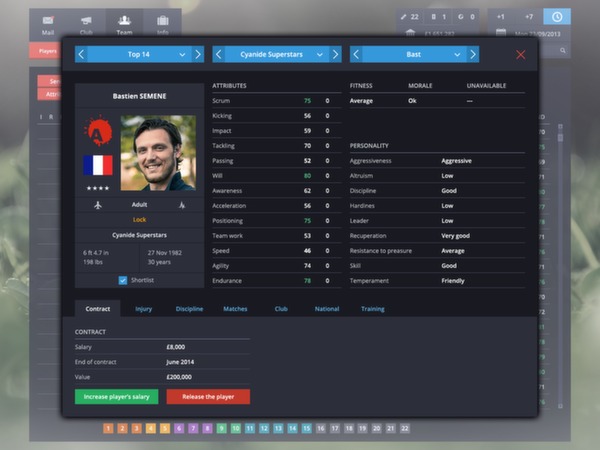 Cyanide Studios announced today that their latest foray into the sports simulation genre, Pro Rugby Manager 2014, will need crowd funding in order for the game to be completed. Until now, the game was being paid for by Cyanide exclusively, but now they have asked fans to get involved and help by Kickstarting the game, testing it and promoting it up until its release in Summer 2014.
Certainly, if you're a fan of rugby then Cyanide are a fairly decent studio to put your faith in. While they are more famous for developing the extremely enjoyable, gorey, strategy game otherwise known as Blood Bowl, their experience with the sports sim genre goes far deeper than that. Having developed two previous versions of Pro Rugby Manager in 2004 and 2005 as well as Pro Cycling Manager, they have earned their stripes and are definitely not a studio to dismiss.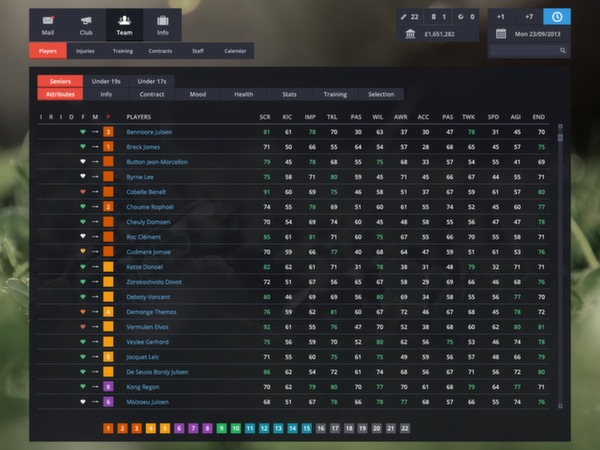 Much like previous iterations of Pro Rugby Manager on PC, players will be able to control all the elements of managing a professional rugby team. This includes squad selection, facility management, contract negotiations, and training regimes, as well as sideline control over match day tactics.
To support this Kickstarter campaign, visit its official page here.