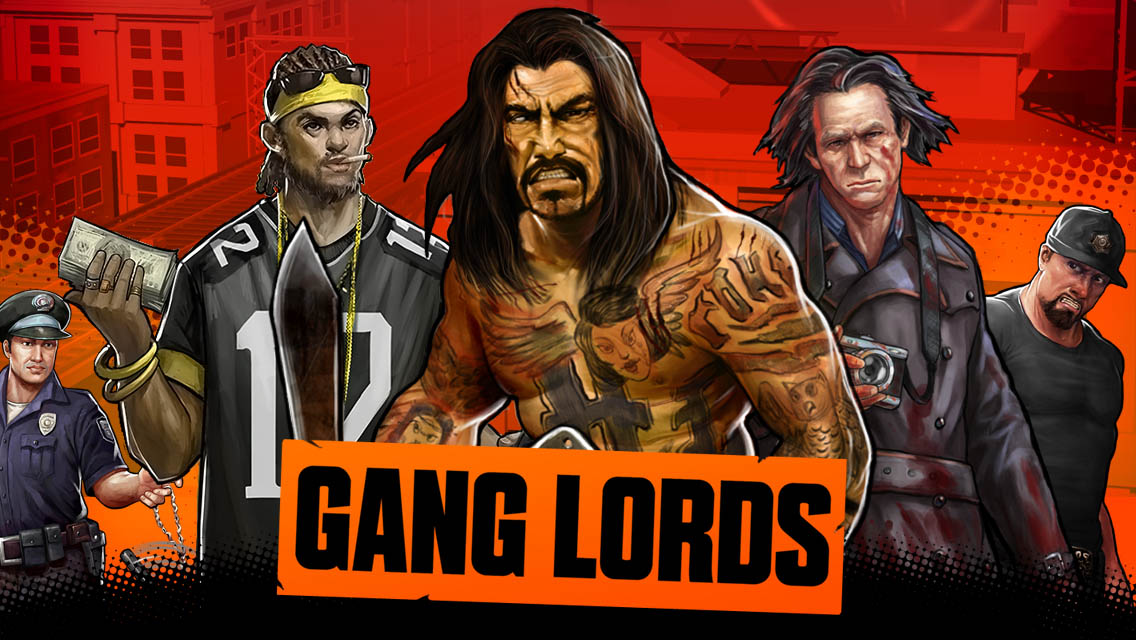 Are you tired of your card games being limited to mystic elves, mages and plus 10 power swords? Well this new card battle game might be what you're looking for. Glu Mobile have launched their new title Gang Lords, where players assume the role of a crime boss and build a deck of gangsters to take turf and battle rival gangs, all in the name of earning money, power and respect. Gang Lords also offers co-op gameplay, allowing players to invite friends to aid in their battles to rule the leaderboards.
City-conquering Gameplay – assume the role of a fictional crime boss, assemble a deck of powerful gangsters from five different color-coded factions and take them into battle on the streets of the city.
Strategic Combat – combat is a series of turn-based firefights between five card decks. Players can attack enemy cards, send cards into cover to reduce incoming damage, or choose to support other potentially more powerful cards.
Special Events – players are challenged by special events to gain access to rare items.
Card Training and Evolution – collect cash and rare items to train gangsters, increase statistics and eventually evolve them into more powerful cards.
Social Connectivity – invite other players to join in battle and gain points. Players also compete with each other on the leader boards, which tracks player progression and combat efficiency.