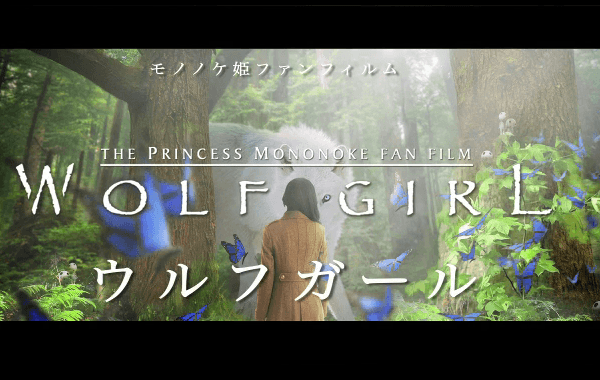 Earlier this year we were amazed to discover a theatre adaptation of Princess Mononoke was created and well received both in the UK and in Japan. Now UK anime fans have taken it one step further by creating a Kickstarter page to fund a live action movie based off the timeless Ghibli classic.
The project entitled Wolf Girl will take place 600 years after the events that occurred in Princess Mononoke, a fan made sequel if you will. With such a big project you would expect the quality to be well up there and I am happy to report that the team behind the movie is up for the challenge.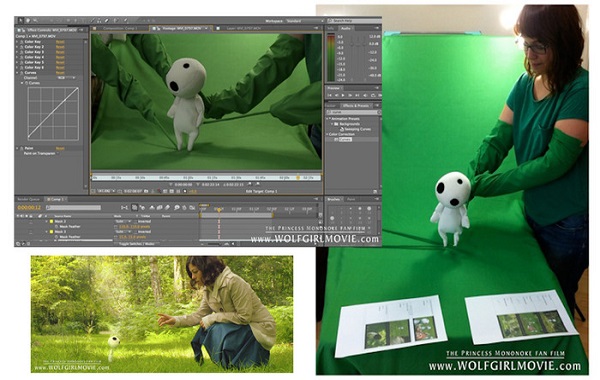 A trailer for the project has been released and it looks amazing, the location is perfect and is professionally edited and the Kodama spirits still have that cute yet strange aesthetic to them. Check out the video below and be amazed at the level of quality this trailer has.
The live action part of the film really does shine through the trailer as the Kodama tree spirits are not computer generated; these creatures are brought to life using a very unique puppet system which the team wants to further experiment with so they can make these little guys look their best.
Concept art has been shown on the Kickstarter page of a wolf howling in a forest with a stream of blue butterflies fluttering across the screen – the wolf will be brought to life using 3D Creature-FX with the help of a professional Visual FX team.
The theme of environmental awareness will be shown in both the film and in production; the team wants to record on location using equipment that doesn't require any generators or anything that can harm the forest (points given already for using LED lighting technology).
With so much professional input going into to this movie it's almost hard to believe this will be a non-profit film… oh right, did I forget to mention that earlier? The film is not endorsed by Ghibli nor is the company offering any contribution into making the film, which isn't a bad thing but this alone shows the amount of detail and dedication the team have to making the film look as good as it can for all the Mononoke fans out there.
I advise you all to check out their Kickstarter page and back this project. You can also head to their Facebook and twitter pages for more information. If you still aren't sure about this project, watch the trailer again and you will soon be convinced, this project is going to be amazing and I cannot wait until they start filming.