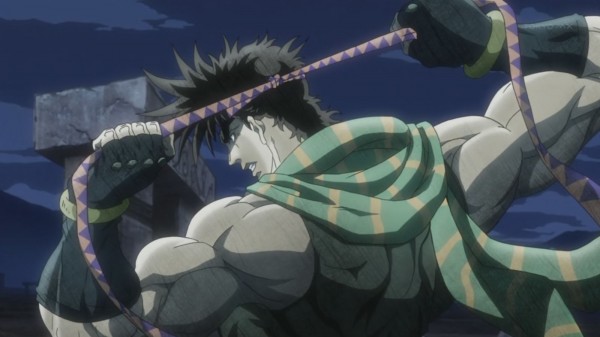 News has come through BS11 that the JoJo's Bizarre Adventure anime series is slated to be rebroadcast in the Fall 2013 anime season on the 5th of October, roughly a year since the anime debuted.
If the broadcast runs through to next year, it raises the question, could the series continue on into Part 3 of the JoJo's Bizarre Adventure series? Given the way the second season of the series concluded with a teaser of Part 3 protagonist Jotaro Kujo, it seems likely that an anime adaptation of the third part of the series is inevitable.
What do you think? Will we be seeing Part 3 of JoJo's Bizarre Adventure animated by next year? Sound off in the comments section eblow with your thoughts.