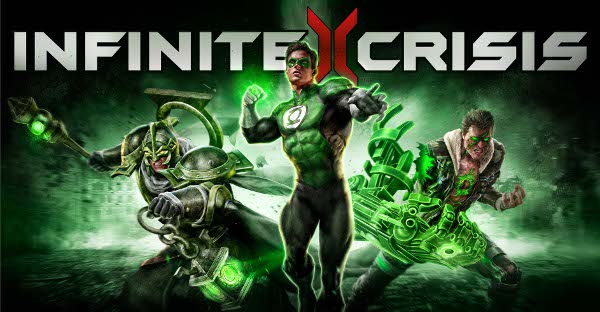 Sir Harold Jordan, the esteemed member of the Order of Emerald Knights is ready to take up arms in Infinite Crisis, DC Entertainment, Turbine Inc. and Warner Bros' new MOBA. Arcane Green Lantern will join the multiverse-spanning game alongside such characters as Atomic Wonder Woman, Gaslight Catwoman and Shazam.
Orphaned as a child by the the Shadow League's unleashing of 'The Black,' Harold was raised by Sir Alan Scott, a legend among the Emerald Knights. Learning from his legendary tutor, Sir Harold now serves as a beacon of strength and will upon any battlefield. Arcane Green Lantern wields his magical lantern in battle, which allows him to summon constructs as well as heal allies and light up the darkness.
Serving as a mixture of both support and enforcer, Arcane Green Lantern looks like he will be a powerful champion on the battlefield. Warner Bros. have provided a video below which showcases some of Sir Harold's abilities and usefulness, so be sure to check it out.
Will you be playing as Arcane Green Lantern? Or is his style of play not your thing? Let us know in the comments below, and if you haven't done so, you can sign up for the Infinite Crisis beta here. Always Remember to stay tuned to Capsule Computers for all the Infinite Crisis news as it becomes available.