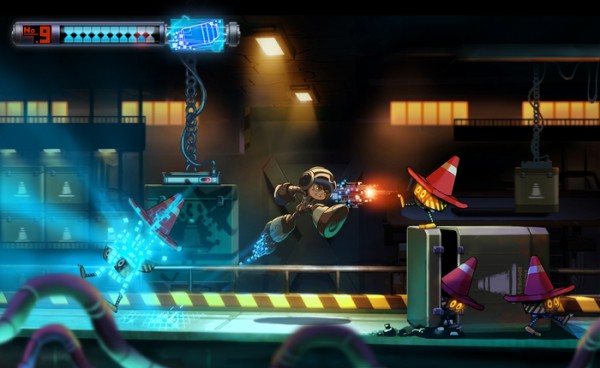 Keiji Inafune, the man behind such lauded franchises as Onimusha, Dead Rising, and the Mega Man franchise, has finally gotten his Kickstarter going for a spiritual successor to the beloved Mega Man franchise.
Called Mighty No. 9, the game is up on Kickstarter right now. A quick look at the game and the resemblance to its heritage is easy to see. The game will be a classic side-scrolling action game where you'll run, jump, blast, and transform, using abilities stolen from your enemies. Sound familiar?
The game will be developed for PC via Steam. Folks interested in donating to Comcept's newest project can visit the official Kickstarter page here. You can also check out Comcept's official site here.