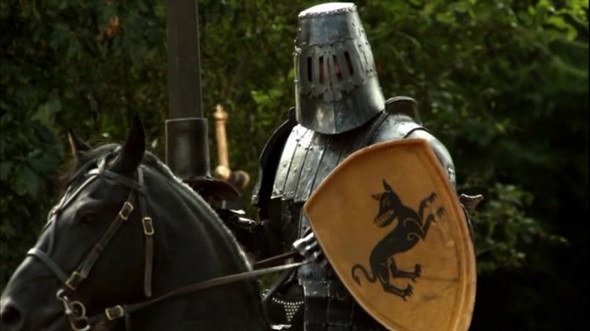 Game of  Thrones has gone through a number of casting changes over the month, with the latest being Gregor "The Mountain that Rides" Clegane. That's right, Clegane, who was absent in Season Three will be making a return in Season Four with a new actor portraying him. The role was once taken by Conan Stevens in Season One and Ian Whyte in Season Two. This time around, Haþór Björnsson, a professional Icelandic strongman who came in third in 2012 World's Strongest Man competition, will be taking the role; fitting as Gregor Clegane got the title "The Mountain" for his sheer size.
Though Clegane isn't the first recasting for Season Four, it is the most foreseeable. Ian Whyte who replaced Conan Stevens in the role for Season Two, was criticized for his lack of mass and with Clegane's important role in the next season, the recasting is an expected move.
For all my fans! I am happy to tell you that I will be THE MOUNTAIN In season 4 In Game Of Thrones 🙂

— Hafþór J Björnsson (@ThorBjornsson_) September 3, 2013
The other two roles that were recast were Tommen Baratheon and Daario Naharis. Tommen Baratheon's Callum Wharry was replaced with Dean-Charles Chapmen. Chapmen has previously played Martyn Lannister in two episodes of Season Three. The other recast is for Daario Naharis; who was played by Ed Skrein in Season Three. Naharis will now be portrayed by Michiel Huisman; who has previously starred in HBO's Treme.
Hafþór J Björnsson, Dean-Charles Chapmen, and Michiel Huisman will be joining the rest of the cast of Game of Thrones when Season 4 premiers in early spring 2014 on HBO.