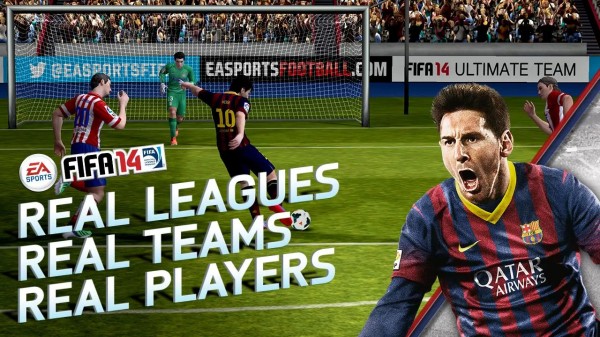 It's been a busy week for EA Mobile. First off, the world's favourite sport returns to mobile platforms with FIFA 14. The officially licensed title will allow gamers to play their favourite football/soccer teams from thirty different leagues in 34 real world stadiums. Best of all, the game is completely free to play. Players can purchase access to Manager Mode, Tournament Mode, and Kick-off Mode as a separate $6.49 AUD/ $4.99 USD in-app purchase. FIFA 14 is now available worldwide on iTunes, Google Play, and Amazon Appstore.

Insanely addictive byte sized Tetris experience Tetris Blitz is now available on Windows Phone 8. As its iOS and Android cousins, Tetris Blitz is free to play and is available for download on the Windows Phone Store. Players will race the two minute timer to clear as many lines as possible and control the high score against their Facebook friends.
Finally, the 25th installment of the long running Madden NFL 25 series has been released on Google Play. The free to play American Football game features fan favourites like Ultimate Team, Solo Challenges featuring the greatest moments of NFL history, and quick exhibition matches. The touch controls have been improved from previous titles.