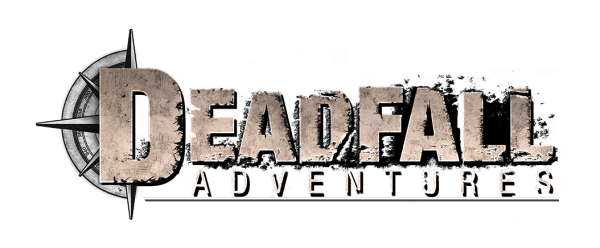 Nordic Games has revealed that their next released title "Deadfall Adventures" will have a Collector's Edition purchasable on November 15th alongside the title's Standard Edition for PC Windows and Xbox 360. Here is the rundown for what is included in each edition:
Collector's Edition (PC – £44.99; Xbox 360 – £54.99)
The Game
DLC 1: the Allan Quatermain Revolver skin (single- and multiplayer)
DLC 2: 3 exclusive multiplayer skins (Arab Mercenary, Arctic Quatermain and Skeleton)
Making of movie (DVD)
Original soundtrack (Audio CD)
Artbook (on disc)
Manual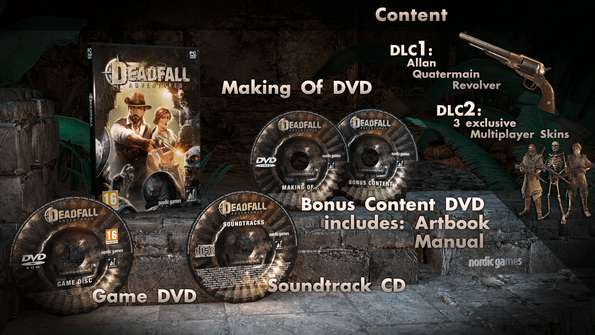 Standard Edition (PC – £34.99; Xbox 360 – £44.99)
The Game
Manual
An interesting note to mention is that those who pre-order the Steam version of the game will automatically be updated to the Collector's Edition. Also some regions will be promoting that offer for retail versions. Check out a plethora of screenshots (here) or check out the official website for Deadfall Adventures.