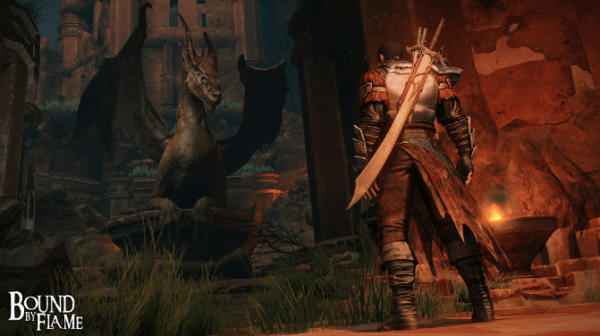 Building off of the combat in Mars War Logs, Spiders Studio is setting out to make the combat for Bound by Flame with even more diversity, more attacks and skills for players to use. But, just having more attacks and skills wasn't enough, as this time there is magic and plenty more animations to show off the characters' skills.
But, there's no need to just take their word for it, as Spiders Studio and publisher Focus Home Interactive have a nice teaser video showing off Bound by Flame's combat and some of it's unique bestiary of enemies in action. Not going to lie, letting the demon get some of the characters soul in exchange to survive combat like that seems pretty reasonable, but players can make that call on their own.
Check out the teaser video embedded below to see what can be expected when Bound by Flame releases early next year for PC, Xbox 360, PS3, and PS4.