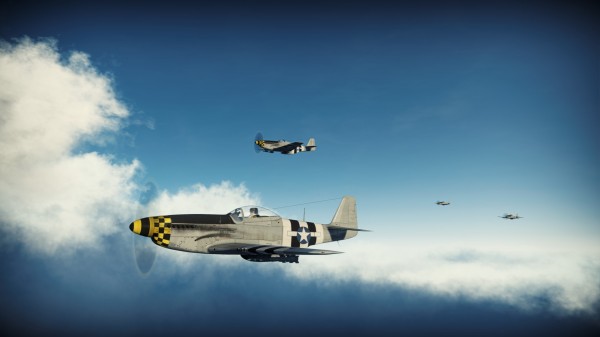 Gaijin Entertainment, the developers behind Birds of Steel, has released a World War II free to play flight sim War Thunder. The game is in open beta and has already roped in over three million players. Recently, the game was released on Steam and now, Gaijin Entertainment will be bringing the PlayStation 4 version of the game to Gamescom.
"Sony has been a great partner in bringing War Thunder to PS4, and we are excited to show the console version for the first time this year at Gamescom", said Kirill Yudintsev, Creative Director, Gaijin Entertainment. "We have harnessed the power of the PS4 to deliver cutting-edge graphics, cross platform battles with PC players, intelligent personalization and deeply integrated social capabilities to appeal to seasoned players and PlayStation enthusiasts alike. More details about the console version will be announced at Gamescom 2013".
The PC version will be available for testing at the Gaijin Entertainment booth. Those not attending Gamescom can check out the game by downloading a free copy on Steam.