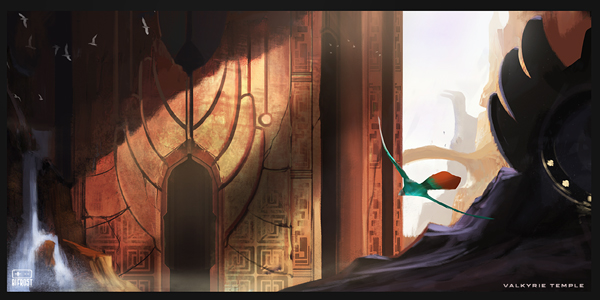 Mobile application and game developer Bifrost Studios were happy to announce the launch of Valkyrie, a new unique arcade running game, on the App Store. The game is universally compatible with all iOS devices, and, judging by the official website, will soon be out on Google Play. Complete with an original surreal soundtrack and intricately designed graphics, Valkyrie is set to out-run all other running titles on the App Store.
Players take on the role of a Valkyrie as you strategically make your way through courses and challenges. Your role in the game is to transport the souls of the fallen warriors to their final resting place, the hall of Valhalla. Valkyrie doesn't just test and build your skills in its arcade mode. In the Endless Run mode, players hone their skills and rack up high scores with the hope of reaching the top of Valkyrie's leaderboards.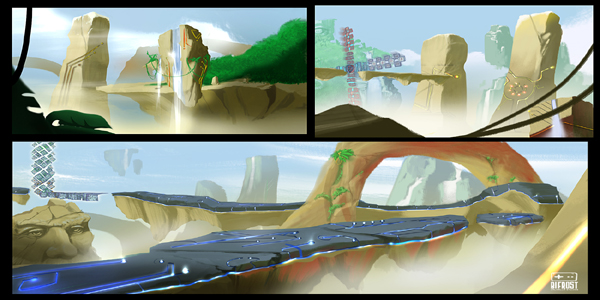 Not only has Bifrost brought us a game that combines both futuristic and ancient elements to create a stunning new world, but they have also given gamers a chance to experience running arcade games in a new fashion. As well as the traditional running and jumping of this sub-genre, players are faced with the task of activating and/or deactivating various platforms and barriers as they go, ensuring that nothing gets in their way while you transport the souls. Valkyrie pits players against courses that require split-second decision making in sequences and strategic planning as you take on adrenaline packed challenges.
With an new atmosphere, gorgeous graphics and brand new experiences in store, Valkyrie is sure to take the App Store by storm, and leave all other arcade runner titles to bite the dust. Players can purchase it here for $1.99 on the App Store for iPhone, iPad and other iOS devices.