Trade in Detectives is a new website that launched today. Fronted by the canine duo Detective Maxwell and Doctor Winston, Trade In Detectives is a trade-in, cash-price-comparison service that ensures gamers get the maximum value for their old games, accessories and consoles that they are trading in. The best part? It's a completely free service! The worst part? It's only available to people within the UK.
To find the best value for the product that is being traded in, customers  simply enter the name or barcode of the product. Doing so brings up a list of products that match their search, showing the prices customers can expect to trade their product in for.  After selecting what best suits them, Trade In Detectives shows a list of stores that will take the game off the customers for a reasonable price, and supplies the customer with a store locator.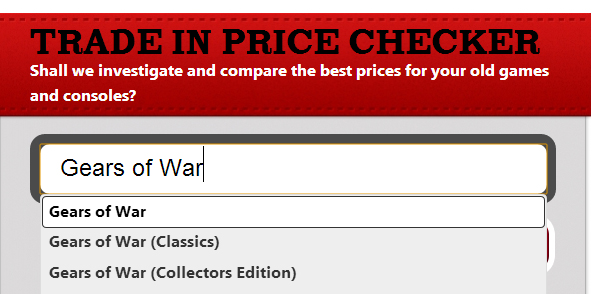 As more new and exciting consoles are brought out each year around Christmas Time, and money growing tighter and tighter, trading in is one of the best ways to get great prices and save money. But, as we all know, trading value is constantly changing. This is what Trade In Detectives is here for. They keep an eye on the changing values and try their hardest to deliver their customers the most accurate and valuable trade in prices.
Watch the launch video below, and head on over to their website to test it out for yourself!