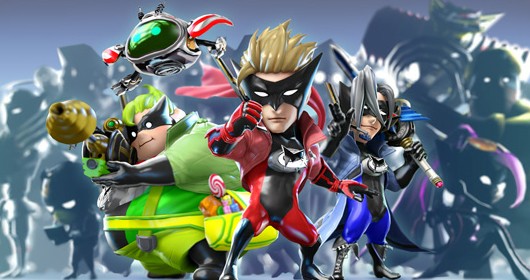 This week, Australia has quite a few offerings for the eShop that are new this week, the most exciting being The Wonderful 101. The action-packed, hero filled romp is set to turn heads for the system, and arrives along with some other tempting dishes.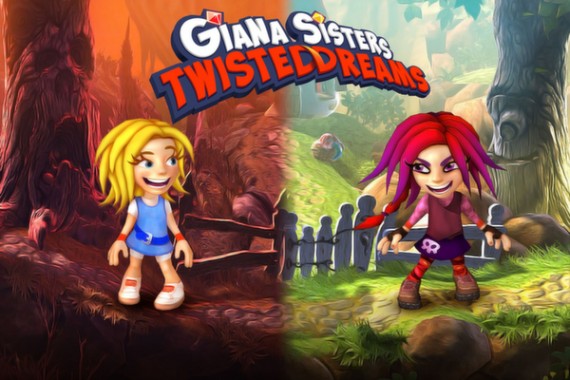 Giana Sisters: Twisted Dreams has already proved itself (check out our review here) on other platforms, but is ready to put the Gamepad to good use and comes to the Wii U with a trio of Street Fighter 2 titles that have hit the Virtual Console, as well as Splinter Cell: Blacklist.
Check out all of the titles up for grabs as well as a good bit of information of what is new on the 3DS and Wii U this week, and we will keep you updated on new drops next week.
Title

Platform

Available on

Price Point

The Wonderful 101


(Nintendo)

Wii U (Download)

Nintendo eShop from 24/08/13

AUD $79.95 (NZD $99.95)


Game Description: In this action game, take control of Wonder-Red and recruit scores of seasoned heroes into your team – leading them into battle as hero number 101! You can even transform desperate citizens into mighty heroes to bolster your numbers. Overwhelm the invading aliens known as the GEATHJERK with strength in numbers – the more heroes you enlist, the more powerful your attacks become.

Special Offer until 21/09/2013: You can save 30% on The Wonderful 101 and purchase it from Nintendo eShop for only AUD $55.95 (NZD $69.95) , if you previously downloaded Pikmin 3 from Nintendo eShop on the same Wii U console.

Tom Clancy's Splinter Cell Blacklist


(Ubisoft)

Wii U
(Download)

Nintendo eShop from 23/08/13

AUD $89.95 (NZD $110.95)

Game Description: When the US becomes a target and the clock is ticking it's down to one man to save the lives of millions. To contest the US Military Supremacy, a deadly countdown of terror attacks against key US interests has been issued : THE BLACKLIST. As the leader of the newly formed 4th Echelon unit, Sam must hunt down these terrorists by any means necessary, and stop the Blacklist countdown.

Giana Sisters: Twisted Dreams
(Black Forest Games)


Nintendo Wii U
(Download)

Nintendo eShop from 23/08/13

AUD $19.50 (NZD $25.50)

Game Description: Giana Sisters: Twisted Dreams is a challenging fast-paced platformer with a twist. Warp Giana's dream world at will to transform your abilities and surroundings. Use your skill, speed, and brains to brave the dangers of Giana's twisted dreams! Giana laughs at spooky nightmares, lightly twirling past monsters and traps. Fluffy sugarbowl dreams on the other hand tick her off, unleashing her fiery, punky side, ready to dash and smash all in her path!

Super Street Fighter™ II: The New Challengers, Street Fighter II: The World Warrior™, Street Fighter™ II Turbo: Hyper Fighting


(CAPCOM USA)

Nintendo Wii U
(Virtual Console – SNES)

Nintendo eShop from 23/08/13

AUD $10.40 (NZD $13.60)

Game Description: When Super Street Fighter II: The New Challengers debuted, the fighting game genre changed forever. Along with a revolutionary combo system, it introduced new characters alongside the original cast. In addition to Ryu, Ken, Chun Li et al., take control of four brand new combatants in thrilling head-to-head gameplay. Choose T. Hawk and his unmatched strength, Dee Jay's unrivalled kickboxing ability, the furious kung fu of Fei Long, or drill your rivals with the deadly beauty of Cammy!

Special "Buy 2, Get 1 Free" offer: If you buy any two out of these three Street Fighter games on Nintendo eShop on your Wii U, you can download the third one for free! Only until 29/08/13.

Solomon's Key™
(KOEI TECMO GAMES)

Nintendo 3DS
(Virtual Console – NES)

Nintendo eShop from 23/08/2013

AUD $5.50 (NZD $6.80)


Game Description: To save his world from demons, Dana the Wizard goes on a dangerous quest to find Solomon's Key and seal the monsters away. An audacious mix of action game and puzzler, Solomon's Key was one of the toughest challenges on the NES™, but also one of its most endearing adventures. Combine logic and reflexes to unravel the mysteries of each room. Bright minds are needed to unlock its secrets, and only a few have been deemed worthy of seeing all the different endings. Will you be clever enough?

Funfair Party Games
(Joindots)

Nintendo 3DS
(Download)

Nintendo eShop from 23/08/2013

Special launch offer until 5/9/13: AUD $14.99 (NZD $14.99)


Game Description: Multiplayer fun at the fair with movement control and eleven amazing attractions! Use your Mii™ to play live multiplayer games or master all the attractions in single player mode and beat the international high scores. In addition to classic control options, you can move your Nintendo 3DS™ to take aim at targets with your gun or control the circle of hot wire in arcade mode. You can also throw darts, basketballs and more by imitating the realistic movement with the Nintendo 3DS™. Sound crazy? That's because it is – and a ton of fun to boot!