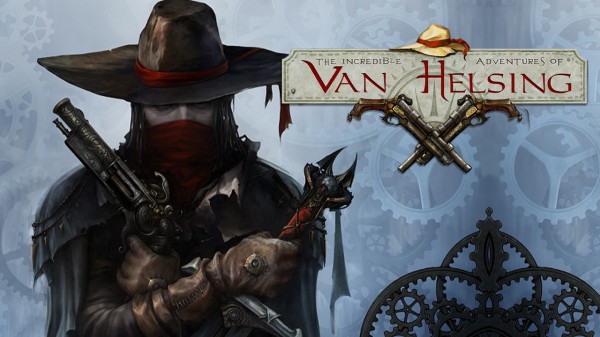 "An interview conducted with NeocoreGames"
NeocoreGames is a Hungarian based game developer that boasts its competitiveness and professionalism in the gaming industry. When creating games like King Arthur or The Kings' Crusade, this studio aims to compete with the leading developers in the current RPG and RTS arenas. In their latest venture, NeocoreGames dove into the history of Van Helsing and created an action packed role playing title with a world full of fabled adventures. Capsule Computers reached out to NeocoreGames with some heavy handed questions. Let's see if they were prepared…
Questions answered by:
---
Question 1: Could you tell us about yourself and the role you play in the company?
Orsolya: I'm Orsolya Tóth, PR & Community Manager at NeocoreGames since 2009. I keep contact with journalists, answer questions, present the game and give interviews at game shows like E3 and Gamescom, but my job also includes a lot of testing and playing computer games that are quite similar to ours.
Mátyás: I'm Mátyás Csikós and I work as a Community Manager at NeocoreGames. This means that I am watching over the forums, answering people's questions and helping them with any issues. I also work as a game tester, helping to squish those pesky bugs 🙂
Question 2: Being a Hungarian based game developer, what was the motivation to get the company running?
Orsolya: Our goal was the ultimate dream of all gamers, which is to create great games. Certainly we had our own ideas about how we should do this, and the only way to achieve our goal was to gain control and do it ourselves. There's nothing better than seeing your project finally becoming the GAME you've always dreamed of.
Question 3: Your previous titles such as King Arthur and The Kings' Crusade encompass a mixture of RTS and RPG elements. How did the action RPG genre come into play? Was this an easy transition?
Orsolya: Everyone in the team loves RPGs, and we've already been toying with the idea of creating one for a very long time. We even wanted our King Arthur game to be an RPG in the beginning, and while we had to admit that RTS was a more fitting style for the King Arthur storyline, still we couldn't help but add quite a few RPG elements to the King Arthur series. With Van Helsing, we basically just carried on with the original plan of creating RPGs 🙂
Question 4: Why Van Helsing? What was the reasoning in deciding on the Bram Stoker theme? Was there a team gathering where members started yelling out personal interests (TOOTSIE ROLLS! ECTOPLASM! VAN HELSING!)?
Mátyás: The idea was born in 2009 as one of the four possible drafts for future games. Van Helsing was a good choice because many people are familiar with the name and they can instantly tie the person to the monster-hunting profession. But Bram Stoker's Dracula was just a starting point for us. The story takes place in an alternative Europe similar to Stoker's world and it focuses on Professor Van Helsing's son who needs to face new trials if he wants to follow in his father's footsteps. And yes, there were many great individual ideas, but sadly enough we ruled out Darth Vader and the fighter jets at the very beginning 🙂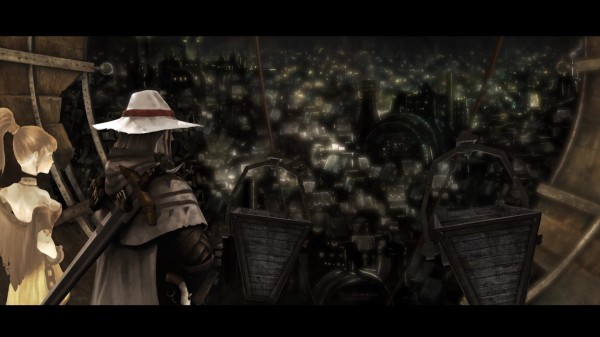 Question 5: What kind of adversities has the company faced in the title's early development?
Mátyás: We had to adapt to a new genre that in many aspects works differently than a strategy game that we were already used to. This took up a lot of time of course and we also had to face many problems that we haven't met before.
Orsolya: We also had to replace the main character in the middle of the development because our community didn't like the first version with his manga-style white hair and big eyes that made him look like a child. It was a tough decision, but it was totally worth it.
Question 6: Part of NeocoreGames' mission statement entails that the company strives to be competitive in today's market. In what ways do you believe the company achieves this with The Incredible Adventures of Van Helsing?
Mátyás: We always try to sneak in a few elements to our games that make them stand out of the competition in some way. In the King Arthur games, these elements were RPG-styled quests and other role-playing modules, and in Van Helsing, it is the Tower Defense mini-game. We also put a lot of stress on humour and irony (or even sarcasm) in Van Helsing to mock the genre clichés a bit.
Question 7: Speaking of being competitive… Have you heard many comments regarding the similarities between your title and the Diablo series? Were these elements consumer driven to meet public expectations?
Orsolya: Of course we heard a lot about the similarities between our game and the titan of the aRPGs. We have immensely enjoyed playing the Diablo games and we drew quite a bit of inspiration from them, among many others. We wanted to keep some elements of the UI and the gameplay for example that players already got used to in this genre, so they don't need to go through an extensive tutorial, but can jump right in and enjoy the game.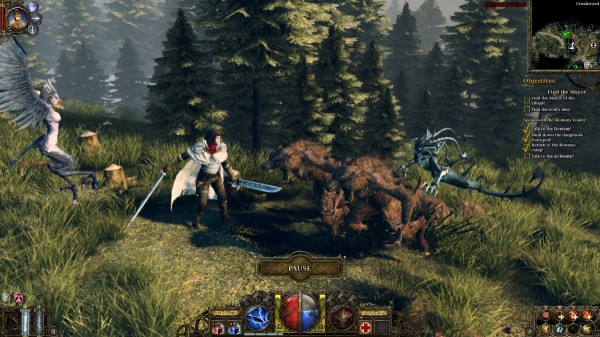 Question 8: On the marketing side of the business, how was the $14.99 price decided upon? The game seems to fit in with most retail value games.
Orsolya: There were many factors that influenced the final price of course, but basically we chose this amount considering the gameplay time Van Helsing offers. We also wanted to make this an easy choice for the fans of the genre and it seems to be working well so far 🙂
Question 9: What is your favorite monster to kill, and what is your strategy to take it down?
Mátyás: Honestly, I just love huge packs of weak monsters that I can annihilate with a fully charged AoE attack such as Lightning Strike. Nothing is more satisfying than a big splash, huge numbers, and a giant pool of blood left.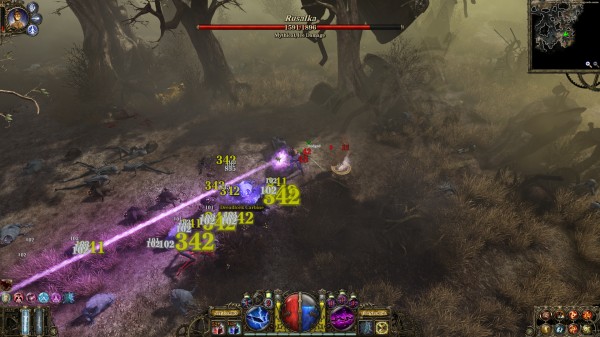 Orsolya: My favourites are those whose attacks can be dodged, like the different variations of the Strongman, the charging Feral Hookbeast, the Lesovik or the Batrachiantaur, etc. You can see when they start playing their attack animations and you can move away in the last second just to hit them while they are trying to get themselves together for their next attack. It seems quite simple now, but you never face these monsters on their own and you have to keep an eye on the full stack of enemies and that's a challenge sometimes 😉
Question 10: Van Helsing is to receive more attention. What's next on the NeocoreGames' agenda?
Mátyás: We have planned Van Helsing to be the first game of a trilogy, so our next project is The Incredible Adventures of Van Helsing II.
Orsolya: Which is going to be awesome! 🙂
---
And that wraps up the interview with NeocoreGames! We can certainly expect high quality craftsmanship for the upcoming sequel as the developers focus on client feedback in their game titles. To prove that point, take a look at our review for The Incredible Adventures of Van Helsing.