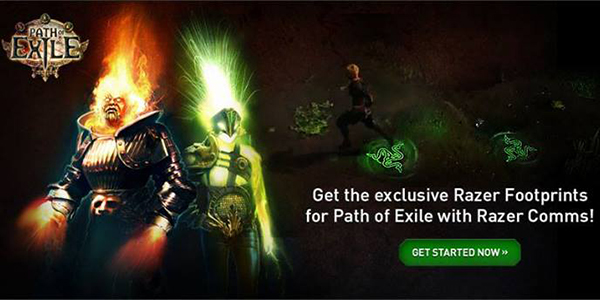 Razer and Grinding Gear Games are working together to bring some special bonuses for Razer owners playing Path of Exile. Razer Comms users can log into the Razer Path of Exile page and get a free Razer footprint effects in game. Grinding Gear Games will be implementing Razer technologies like Razer Surround into Path of Exile. The two companies have more plans for joint projects that will be announced soon.
"We're thrilled to be working with one of the biggest names in gaming hardware and software," says Chris Wilson, Path of Exile lead developer and founder of Grinding Gear Games. "We feel that Razer's enhancements will further players' immersion into the world of Path of Exile.
Path of Exile is a free to play action RPG featuring six classes. The game has been lauded for its balanced micro-transaction system.