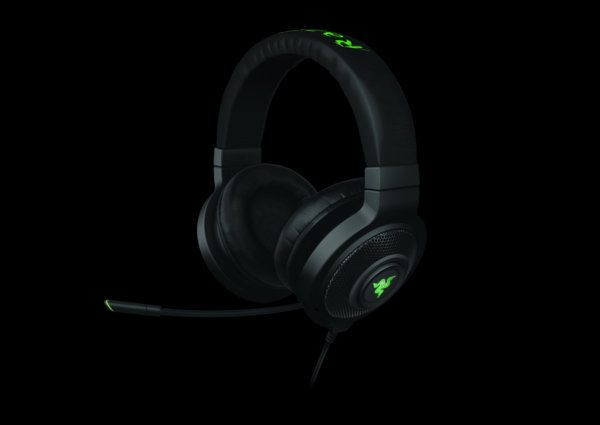 Razer is releasing a new USB virtual 7.1 Surround Sound edition for the popular Kraken headset. The headset features same same comfortable build of the original Kraken headset with an omnidirectional digital microphone. The microphone has an LED that allows the user to quickly identify if the microphone is muted. The headset comes with a free copy of Razer Surround to drive the 7.1 virtual surround sound.
"As we continue to develop and build on our software front, we're able to add more and more capabilities to our products. What we put into the Razer Kraken 7.1 is a great example of just that, from the customizable, personalized surround sound engine, to the optimized digital microphone algorithms that gives this headset its incredible performance," says Min-Liang Tan, Razer co-founder, CEO and creative director.
The Razer Kraken 7.1 Surround Sound USB Gaming Headset is available now in stores around the world and on Razer's online store for $99.99 USD/$169.95 AUD.