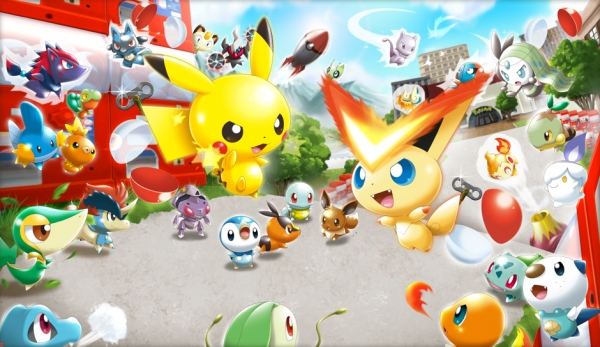 If you are in Australia and own some Nintendo consoles you are in luck, as quite a few releases have now shown up on the eShop, including Pokemon Rumble U, which makes its debut this week. Also available is the fantastic DuckTales: Remastered (check out our review here), reviving the classic in a brand new way.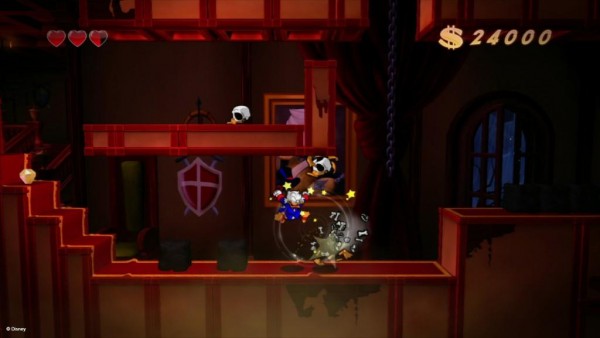 Those who want some retro fare will also be happy, as the Virtual Console is also seeing some love with the likes of Star Soldier hitting the 3DS' service. You can check out all of the offerings as well as deals below with all of the details included, and keep in mind that until August 31st you can pick up all the DLC for New Super Mario Bros. 2 at a 30% discount.
Title

Platform

Available on

Price Point

Pokémon Rumble U


(Nintendo)

Wii U (Download)

Nintendo eShop from 16/8/13

AUD $19.50 (NZD $25.50)


Game Description: Pokémon Rumble U is the tale of the Toy Pokémon's great adventure: after a mishap in the Toy Pokémon Shop, a few Pokémon capsules are swept down a river and washed up on a strange riverbank. Our heroes set out to find their way back to the Toy Pokémon Shop. Along the way our heroes discover all is not right: Can you help our friends discover why some of the Toy Pokémon are fighting each other, and what the enemy Pokémon are plotting?

DuckTales: Remastered


(CAPCOM)

Wii U
(Download)

Nintendo eShop from 16/8/13

AUD $19.50 (NZD $25.50)

Game Description: DuckTales: Remastered is a hand-crafted, beautiful reimagining of one of the most cherished 8-bit titles of all time. The gameplay retains the authenticity of its 8-bit predecessor, simple and fun, with slight modifications to improve gameplay flow and design. Embark on an authentic DuckTales adventure, as Scrooge McDuck and his three nephews; Huey, Dewey and Louie travel to exotic locations throughout the world in their quest to retrieve the five Legendary Treasures.

Summer Carnival '92 RECCA
(Kaga Electronics)


Nintendo 3DS
(Virtual Console – NES)

Nintendo eShop from 16/8/13

 AUD $6.50 (NZD $8.50)

Game Description: Developed by Naxat Soft for their Summer Carnival tournament in 1992, RECCA is a fast, furious shooter that pushed the NES™ to never-before-seen speeds. Battle through stages swarming with enemies, collecting power-ups for your primary and secondary weapons. Hold fire for a moment and plasma energy will build up, to be used as a shield or launched as a plasma bomb. Even RECCA's soundtrack is hard core, with some of the most impressive music on the NES. This tour de force of technical wizardry and intense action is not for the faint-hearted!

Star Soldier
(KONAMI)

Nintendo 3DS
(Virtual Console – NES)

Nintendo eShop from 16/8/13

AUD $6.50 (NZD $8.50)

Game Description: Take control of the starship Caesar and defeat the evil Star Brain and its armies in this classic NES™ shoot 'em up. Star Soldier spawned Hudson Soft's long-running series of Soldier titles. Pilot your ship through 16 deadly stages across an enormous space station, collecting power capsules to increase your ship's firepower, speed and shields. Blast waves of enemies or fly under the space station to avoid incoming fire. Conquer each stage to make your way to the final confrontation with Star Brain.

Jewel Quest 4 Heritage
(MSL)

Nintendo 3DS
(Download)

Nintendo eShop from 16/8/13

AUD $15.60 (NZD $20.40)


Game Description: Hit the trail with Rupert on a journey through the shrines and castles of Hernan Cortes' lore. Swap jewels and collect puzzle pieces to unravel a perplexing web of family history. With over 170 new Jewel Boards, including 3 jewel-swapping modes, new surprises await in every level.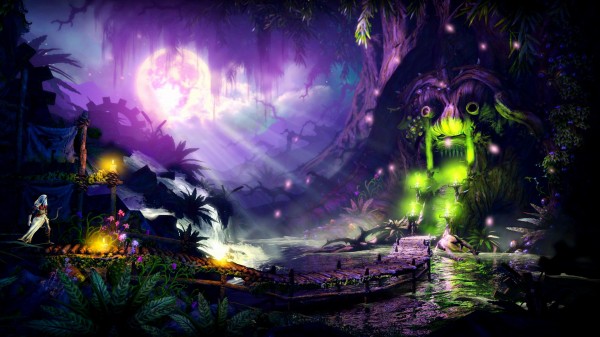 Special offers

Title

Platform

Price

Available

Trine 2: Director's Cut (Nintendo)


Wii U
(Download)

Nintendo eShop from 16/8/13

AUD $7.99 (NZD $9.99) until 5/9/13. Was $19.99 (NZD $24.99)