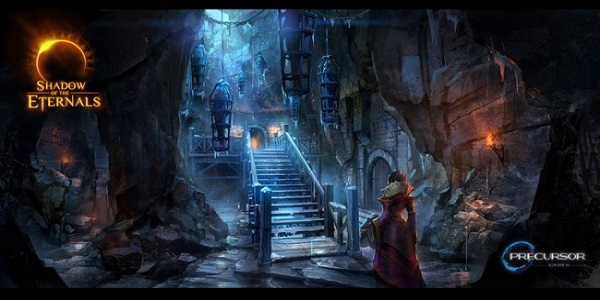 Precursor Games released a video montage that conveys the intricate, in-depth beauty of the concept artwork for their new and upcoming action–adventure game Shadow of the Eternals, the spiritual successor to the critically acclaimed Eternal Darkness: Sanity's Requiem, released for GameCube in 2002.
Shadow of the Eternals is a single player psychological horror filled with detailed backgrounds, horrific characters and dungeons, set to release in fall, 2014 on PC, Wii U and now, because Precursor is an official PS4 developer, has added the PS4 as a stretch goal on its Kickstarter campaign.The fifth campaign update, that was released yesterday on the news page of their official website, shows some of the stunning concept art. Not only does the video show some of the artwork behind Shadow of the Eternals, it also shows some of the places and times that players will travel to, and even displays some of the landscapes and environments of the different eras.
Check out the video below. As Shadow of the Eternals is a project on Kickstarter, and fans can help support the game here.