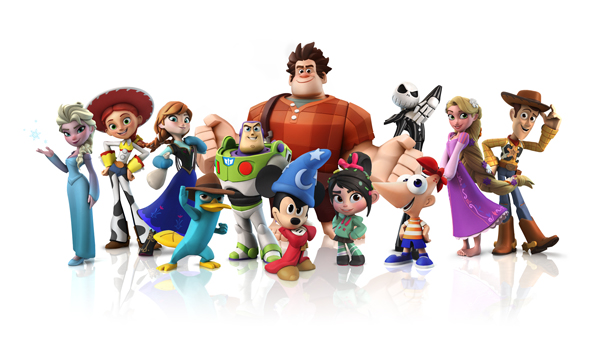 At this year's D23 Expo, Disney were proud to announce the second set of figures and Play Sets for their upcoming game; Disney Infinity. Some of the characters we already knew about and were just waiting official confirmation, while others were unveiled for the first time.
Toy Story fans can rest easy as Buzz, Woody and Jessie will be leading the charge for Disney Infinity's second wave, which begins in October. Buzz and Jessie come included in the Toy Story in Space Play Set, which will feature Andy's toys finding a new home for the Pizza Planet Aliens. Woody will come as a single-figure, and all three will also be usable in the game's Toy Box mode.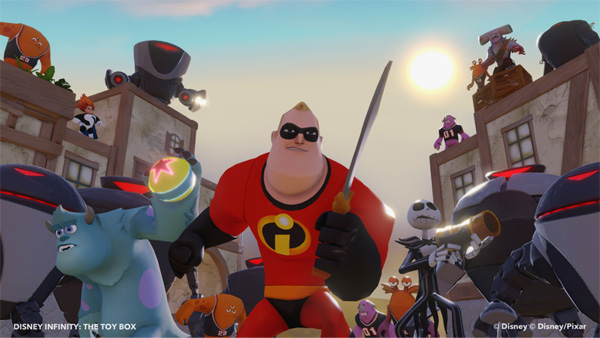 Other figures we knew about but that are official are; Jack Skellington, Wreck-it-Ralph, Vanellope von Schweetz, Phineas and Agent P. Alongside them will be newly announced Rapunzel, Anna and Elsa (both from Disney's upcoming film; Frozen) and most importantly; Sorcerer's Apprentice Mickey (I for one was really expecting Mr. Mouse to be included in the first phase)

Disney Infinity and the first wave of figures and power discs will be available next week, August 22nd, on Xbox 360, PS3, Wii U and PC, with the Phase-2 figures being rolled out from October all the way through to early 2014. With the release date so close, you had better be sure to stay tuned to Capsule Computers for all the Disney Infinity news as it becomes available.