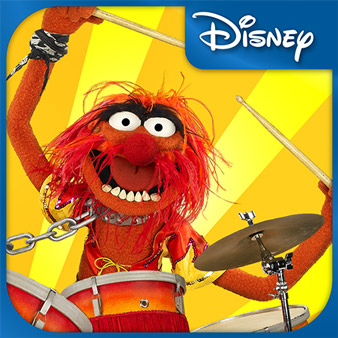 Disney Interactive have just released the next stage in the evolution of mobile-gaming with the hotly anticipated My Muppets Show mobile game. The game allows players to set the stage for their very own Muppets show musical, with several of the legendary Muppets characters at their disposal.
Being tasked with forming the ultimate Muppets band is undoubtedly the dream of many younger and older Muppets fans and it is now a reality that can be played out on mobile devices. Always wished you could pull the strings on the Muppets? Well now you are their master, their overlord, you rule the Muppets.
You can pick up My Muppets Show now for absolutely free on the iTunes app store for iOS devices and the Google Play Store for Android.
What are you waiting for? Get ready to mup-it with My Muppets Show a mobile game that has muppets in it doing muppet things. What more could you want? Even more Muppets? Well this Muppets game has got them. You can check those Muppets out in the My Muppets Show trailer below. It has a lot of cool Muppets.