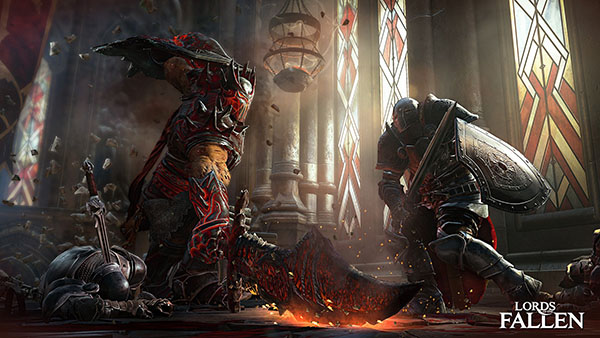 Lords of the Fallen, the next-gen RPG by senior producer of The Witcher 2 Tomasz Gop, has landed its first pre-rendered trailer.
Described as "hardcore", "challenging" and looking somewhat like a fancier Dark Souls with a high-fantasy vibe, Lords of the Fallen was officially unveiled earlier this year and was playable at E3.
LORDS of the FALLEN is an action-RPG featuring advanced combat systems and robust class skill trees. Set in a richly created fantasy world where the Gods have failed mankind, players will take on the role of a human named Harkyn who sets out on a quest to stand against an apparently unstoppable supernatural force. Players travel across a world that is deeply divided by those who follow, and others who resist, the Fallen God. Along their journey they will be faced with a series of decisions that will alter both their gameplay experience and their character.
Due to be released for the PC, PlayStation 4 and Xbox One, Lords of the Fallen is developed by German studio Deck 13 in collaboration with and published by Polish studio CI Games. Check out the action-packed trailer below.