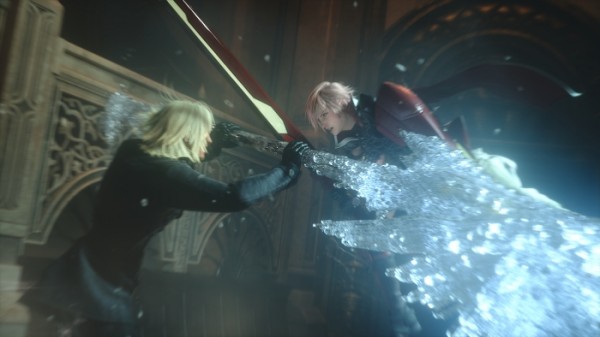 It looks like Square Enix came prepared for GamesCom this year as they released not one, but two trailers for Lightning Returns: Final Fantasy XIII. While one is only an extended look at the previously revealed addition of the Final Fantasy VII Cloud Strife gear, the other is a full blow trailer titled "The Savior's Choice" specifically for GamesCom. First the Cloud Strife Gear:
Some nice shots of how the sword and armor look up close as well as in action, but obviously the real interest is the other trailer. Giving more information in terms of plot for what Lightning is doing as what all is at stake as the end of the world draws near, but don't worry about it being too heavy as the trailer does a nice jump of ending on a softer note.
Lightning Returns: Final Fantasy XIII will release on February 11th, 2014 in North America and February 14th, 2014 in Europe for Xbox 360 and PS3.