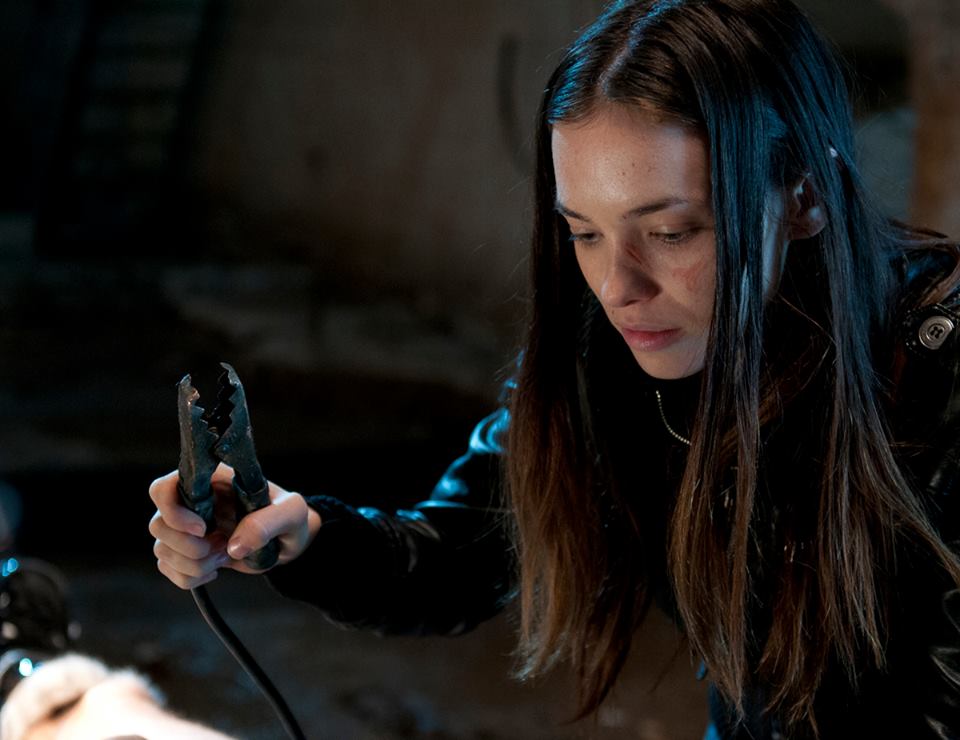 The sequel of the highly controversial I Spit On Your Grave has gotten a second official trailer that is sure to keep horror fans on the edge of their seats! From Anchor Bay and CineTel Films, I Spit On Your Grave 2 is a horror flick from the rape & revenge subgenre. The basic idea is girl gets raped, girl kills bad guys. I guess you can say it's like the complete opposite of Warm Bodies or something. While the previous I Spit On Your Grave was a remake of the 1978 film (known as Day of the Woman before it's re-naming and re-release), this story is completely original.
Synopsis: Naturally beautiful, Jessica (Dallender) has just settled into New York where she, like many other young women, is trying to make it as a model. But what starts out as an innocent and simple photo shoot soon turns into something disturbingly unthinkable! Raped, tortured and kidnapped to a foreign country, Jessica is buried alive and left to die. Against all odds, she manages to escape. Severely injured, she will have to tap into the darkest places of the human psyche to not only survive, but to exact her revenge…
Watch the trailer below!