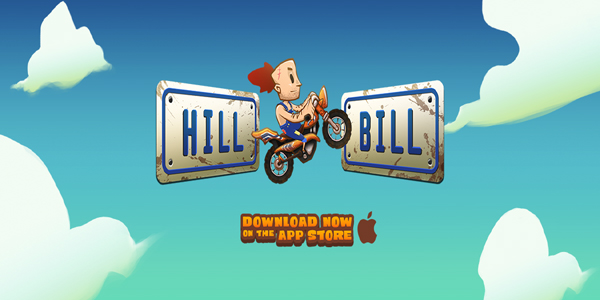 Yesterday Balloon 27 (B27) announced their newest game Hill Bill is available now for iPhone, iPad and iPod Touch devices.
Hill Bill is a hill-billy game that follows Hill Bill on his quest to become the next Evel Knievel. Players take on the role of Hill Bill as masters jumps and tricks that get crazier daily. Gamers must master jumps and tricks on home-made ramps, until it becomes time to take on death-defying jumps, over greater distances at Race Tracks, Mud Rallies, and even the Circus! Jump on Hill Bill's trusty third-hand garage-sale bike and master 60 death defying levels before attempting to master the greatest stunt-jump of all; the Grand Canyon.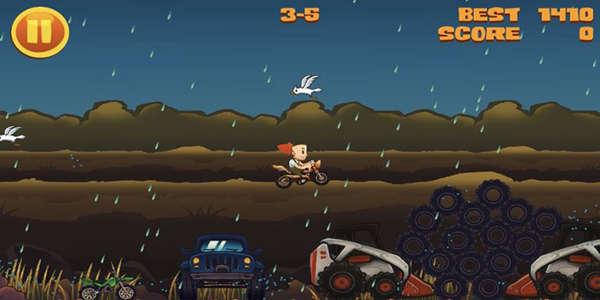 Hill Bill is B27's  first game on the App Store. Featuring exhilarating jumps, gorgeous environments, new bikes and outfits, it's a perfect combination of quirky, fun art style, authentic sound effects, exciting gameplay and colourful environments that provide hours of engaging and addictive gameplay, which is sure to keep iOS gamers coming back for more.
Purchase it here on the App Store for $1.99. Be sure to also check out our weekly iOS suggestions for other great iOS games to play!