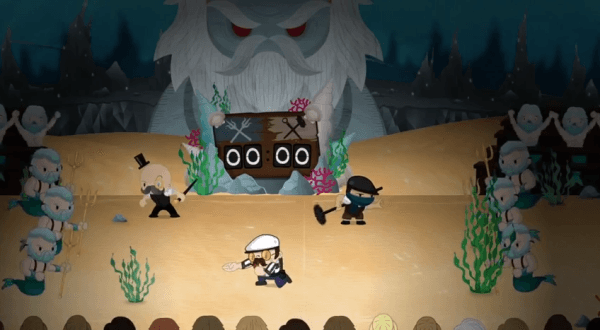 Mastertronic, Devolver Digital, and Mediatonic announced today that they have a new game coming to PC and Xbox Live soon. The demon-hunting brawler, named Foul Play, will be released on September 18.
Developed by Mediatonic, characters will play through the on-stage adventures of Baron Dashforth. It's a side-scrolling brawler that rewards players for performance over blindly bashing buttons. You'll strike, smash, beat, and banish all of costumed extras unfortunate enough to get in your way. The stage sets will range everywhere from the deserts of Cairo to Victorian London in a truly astonishing Foul Play.
To check out some footage of the game, be sure to watch the announcement trailer in the video player below this article. You can also check out their official website here.