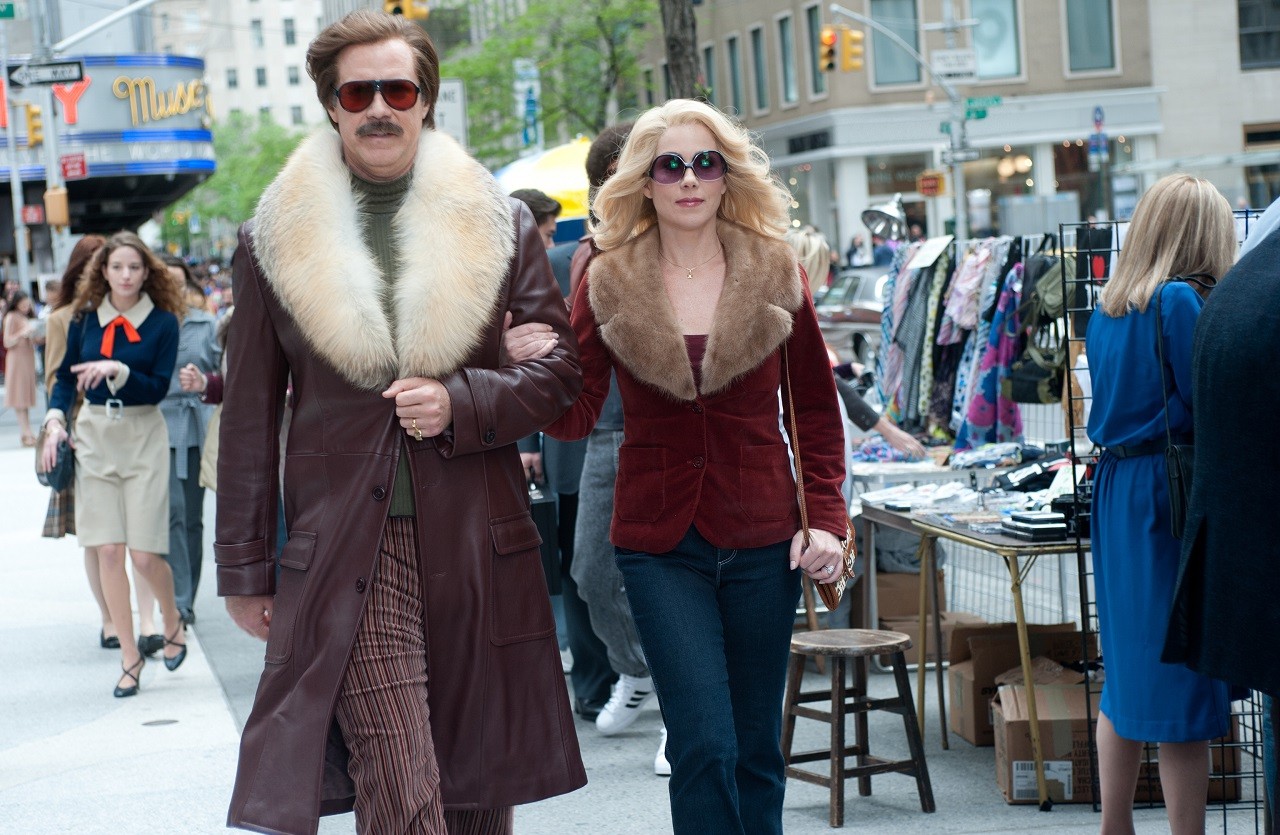 #SAYWHAAAT?! Today, Paramount have shared its first look stills from the highly anticipated comedy sequel, Anchorman 2: The Legend Continues, which will be broadcasting (yeah, that's not how it works…indulge me for the pun) in Australian cinemas from December 19th.
The stills can be seen embedded in this article. Mr. Burgundy sure is rockin' that coat! For those who are unaware of what the old Channel 4 News team will be getting up to in this film, here's the official synopsis:
With the 70's behind him, San Diego's top rated newsman, Ron Burgundy (Will Ferrell), returns to the news desk in Anchorman 2: The Legend Continues. Also back for more are Ron's co-anchor and wife, Veronica Corningstone (Christina Applegate), weather man Brick Tamland (Steve Carell), man on the street Brian Fantana (Paul Rudd) and sports guy Champ Kind (David Koechner) – All of whom won't make it easy to stay classy… while taking New York's first 24-hour news channel by storm.
You can stay classy by also checking out the Anchorman 2: The Legend Continues trailer and visiting – and following – the film's official Tumblr page.