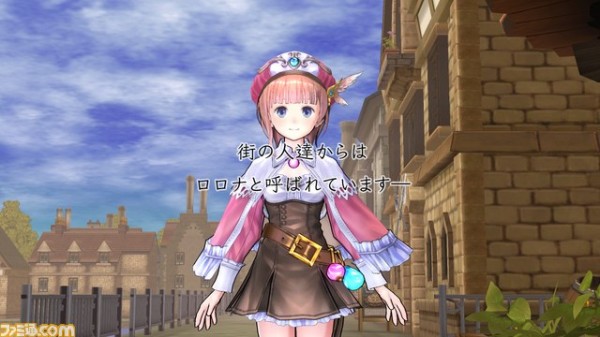 As you may have seen in our article yesterday, Gust is remaking the original Atelier Rorona under the new name New Atelier Rorona and it is set to be released on the PS3 and Vita sometime this November. Today not only have the first screenshots of Rorona's revamped character model been released by Famitsu, but more details about the game have also been revealed.
Besides the redesigned character models, the background and map designs have also been given a makeover. There will be a slew of new content in the game, including a private vegetable garden, displaying specific items as decorations that will provide benefits, time capsules to put items inside to create new items and a revamped battle system that will play like the one found in Atelier Meruru.
It has also been mentioned that save data from Totori and Meruru Plus will also provide the player with special benefits, but these have not been revealed as of yet. Currently Tecmo Koei has not announced New Atelier Rorona for Western release, though with gamers currently waiting for Atelier Escha & Logy, it may be some time before an announcement is made.