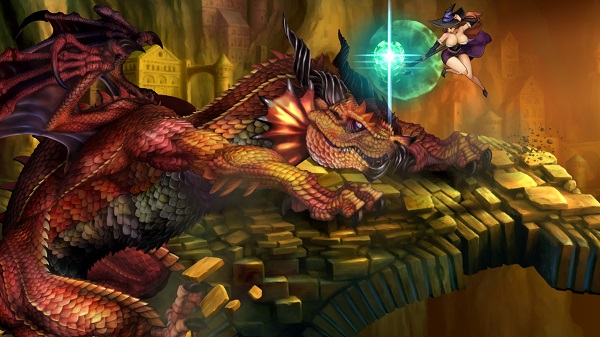 Dragon's Crown has just seen release in North America and as can be seen from our review, it is a pretty great game. Unfortunately, other countries around the world aren't so lucky as to have the release date so soon, but as released earlier it will be coming to Europe this fall and as just released today will be coming to Australia and New Zealand in October.
The release of Dragon's Crown for Australia and New Zealand will be thanks to a partnership between ATLUS, Namco Bandai Games, and NIS America, so that anyone with a PS3 and/or PS Vita looking to get this game in the southern hemisphere will actually get a chance to. With 6 drastically different players characters, up to four-player multiplayer via local or online play, and 1080p HD graphics this newest game from Vanillaware boasts plenty of great features.
Plenty of treasure to collect, skills to learn, and dungeons to explore Dragon's Crown has lots to offer for PS3 or PS Vita when it releases in Australia and New Zealand on October 17th, 2013.