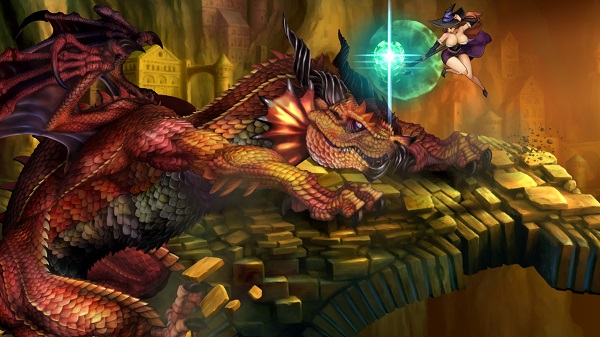 If you happen to own a copy of Dragon's Crown, our review of which can be found here, then you may have noticed that both versions of the game now have a new patch waiting to be downloaded. Rather than simply fix bugs and tweak some of Dragon's Crown's gameplay, Atlus USA has also added a few new features to the game. The full list of changes can be found below:
[Bug Fixes]
Stabilized network connectivity during online gameplay.
[New Features]
Hidden items can now be uncovered by simply moving the finger cursor over their location.
The item hotkeys can now also be accessed by holding the L1 Button (PS3)/L Button (PSVita).
Dagger and Bomb items can now be thrown diagonally by pressing Up on the Left Stick + Triangle button.
An option to fix all items at once in your bags has been added to Morgan's item shop.
In the Options Menu, you can now select the area you wish to be matched in for online play.
[Feature modifications]
Arrow drops will increase according to how many Elf characters are in the party.
The visibility of inventory Runes while the player is near the bottom of the screen has been improved.
Other tuning and minor improvements to various gameplay elements were made.
Also to help out those who are trying to reach the pinnacle of power, the company has also released suggested skills for each class: