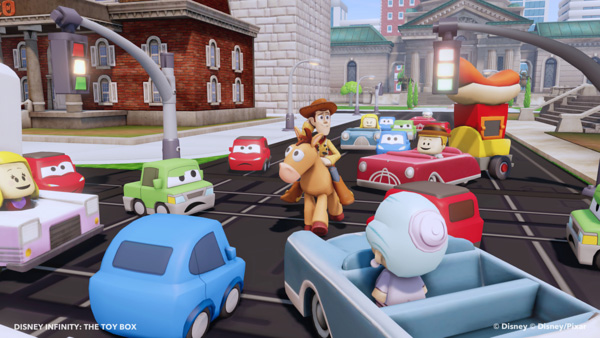 The day is here. After months of talking, and week after week of new videos, screenshots and teasers the ultimate imagination fueled game is here. Disney Infinity is available right NOW on store shelves across the world.
Available right now on PS3, Xbox 360, Wii U, Wii, 3DS you can grab the Disney Infinity Starter Set and join in on the fun. the game comes with three different Play Sets (Incredibles, Pirates of the Caribbean and Monsters U) and three characters to match (Mr. Incredible, Jack Sparrow and Sully respectively). In addition, you can also get additional characters, power discs and the Cars and Lone Ranger Play Sets.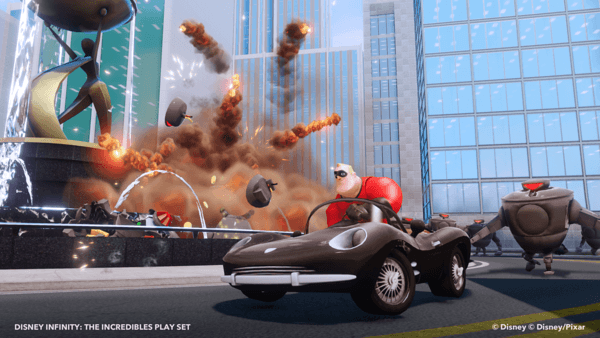 In addition to the Play Sets, the game also offers its amazing Toy Box Mode. Toy Box Mode has been talked about heavily but just to remind you one more time; Toy box is a completely free building, sandbox experience that allows you to use toys, tools and environments to create your own levels, worlds and games.
Disney Infinity is a truly massive game that is filled with more content than you could poke a magic wand at. We here at Capsule Computers are tackling the seemingly insurmountable task of reviewing it. Be sure to stay tuned to Capsule Computers for our upcoming review, and for all the Disney news as it becomes available.