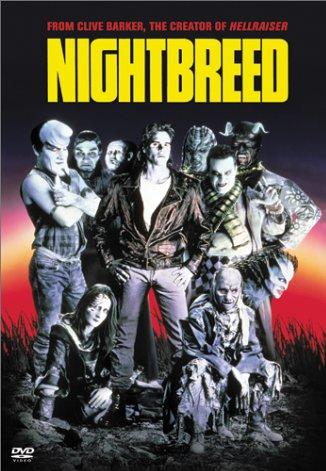 Clive Barker's Nightbreed has been a hot topic in circles of fans, who have been craving a better release of the film for years that would be more true to the original book, Cabal. A fan-driven movement has even taken place, but as usual, Shout! Factory have come to the rescue and will be delivering the film in full as a extended director's cut thanks to a deal that has been struck as of recent with Morgan Creek.
Here are some words from Barker himself, as well as Shout! on this huge feat from the official press release:
Clive Barker said, "I had a dream about the tribes of the moon. They would live in a city called Midian and, though they were monsters of every shape and size, they would be the heroes of a movie called "Nightbreed."  However, when I made the movie, the studio was not comfortable with this inversion of the classic structure. They wanted the monsters to be simple-minded scare machines, while I wanted them to be the dark side of all of us, mysterious and misunderstood.  Finally, with this new version of "Nightbreed," which contains over forty five minutes of previously unseen material, my original vision has been realized. Come with me to Midian, the city of monsters. The tribes of the moon await us."

"We are excited by this opportunity with Morgan Creek and are huge fans of Clive Barker. His cinematic works and brilliant storytelling continue to captivate fans worldwide," stated Shout! Factory's founders in a joint statement. "We look forward to working closely with Clive to bring his original vision to life."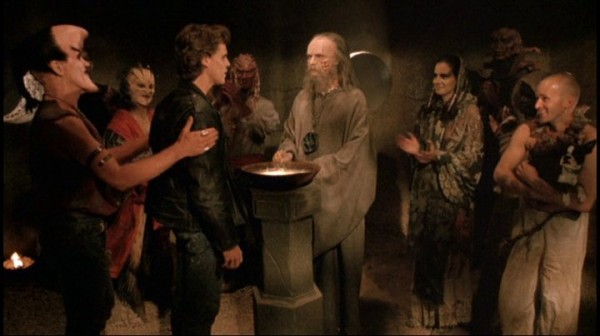 Shout!'s SCREAM FACTORY plans an aggressive rollout of "Nightbreed" extended director's cut  through physical home entertainment releases and a variety of digital entertainment distribution platforms sometimes next year.
"We'd also like to take this opportunity to thank the fans," noted Robinson. "Without their hard work and persistence, this would have never become a reality.  Clive Barker is one of the greats, and we are tremendously proud and excited to be working with him and Shout! Factory on this release."
Not a bad deal at all, and this time next year, we will all have the option to pick up the long-awaited director's cut of Nightbreed – the way it was intended to be seen. The DVD/Blu-Ray is due out in 2014, and stay tuned, as once an official date drops, we will be sure to bring out an update.