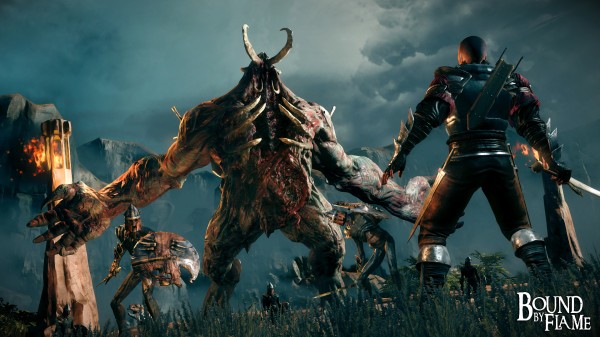 Developer Spiders Studio and publisher Focus Home Interactive have made an official announcement, in regards to their new RPG, Bound by Flame; to be released early 2014 on PC, Xbox 360, PS3 and PS4. Bound by Flame is a fascinating and enticing action game, that gives possessed players the choice between embracing the powers offered by their flame demon or keeping their humanity.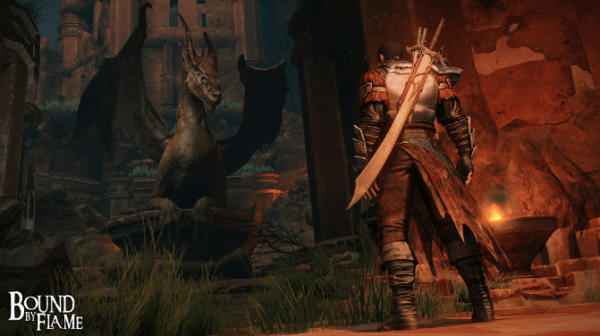 Players can expect the following list of features in Bound by Flame, including:
Replayability: based on the player's choices in the game, some chapters will offer different scenarios and experiences.
Impressive and dynamic real-time battles; players can specialise their performance by unlocking powers through 3 different skill trees.
Impressive bestiary: shadow dragons, liches, undead, ice creatures and epic confrontations abound (see screenshots in the gallery below).
Dangers and enemies in battle, will be temptations to acquire more power by giving up part of the hero's soul to the demon.
Character customisation: gender, facial characteristics and transformation of the hero, also influence the demon's appearance.
Crafting system for players to create and improve equipment, including their armour and weapons.
Several companions will join quest, although player's actions determine whether they develop friendship or rivalry.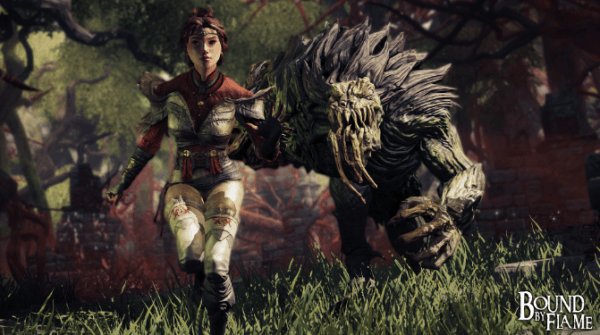 Interested in finding out which path you are bound to take? Check out the official Bound by Flame site here for more insights into the game!