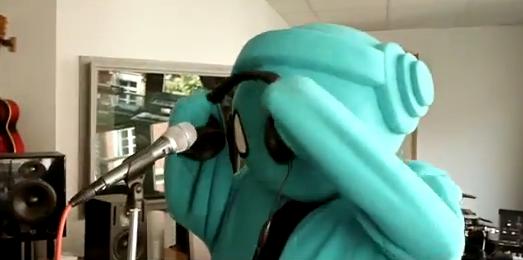 Beatbuddy: Tale of the Guardians made a splash not too long ago, blending its gameplay with music to create a truly unique and unforgettable experience. Today, it was announced that Reverb Publishing and THREAKS' gem would be seeing a soundtrack release, which will arrive this October.
"The Beatbuddy game features awesome music that gamers get to experience in each Song level," said Wolf Lang, Co-CEO and the THREAKS GmbH. "Now fans of the game music will be able to enjoy all the tunes in this great package including some really uniquely arranged remixes that will have Beatbuddy fans bobbing their heads to the groovy beats!"

The first single of the album is the soul-house styled song "Lost In Yesterday" from EUROPA DEEP, which will be out on various download outlets in September (August 30 in Germany). The Beatbuddy digital bundle includes, in addition to the original version and the video, three new remixes of the "Lost In Yesterday" track including a featured remixed by SupaFunk, famous for his crazy, old-school funk arrangements, and produced by Michael Popescu, who has already been featured twice at the Britspotting Awards and the Raindance Film Festival.
Our very own Joe Morgan enjoyed his time with the PC version of Beatbuddy, and you should go give his review a look by clicking here. For now, check out the official music video for "Lost In Yesterday" by EUROPA DEEP – which is coming soon to various outlets ahead of the soundtrack down below.