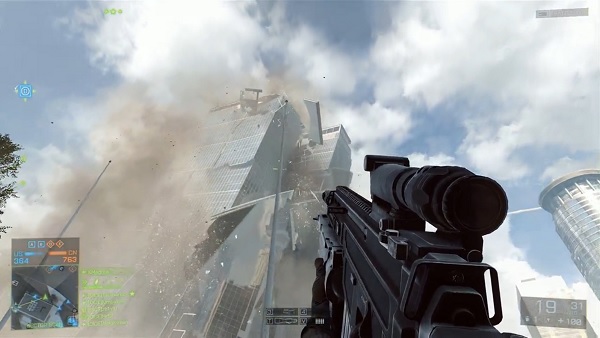 A new trailer has been released by DICE and EA for Battlefield 4 showing off the new gameplay that players can expect in the latest of the Battefield series. Though it should be pointed out that the trailer has so far only been released in French, so it you haven't love the language of love, be ready to get a translator.
Showing off of course the ability to collapse the skyscraper thanks to the "Levolution" features of the Battlefield 4, the video also focuses on the player ability to fight on land, sea, and sky as players will have access to not only helicopters, but boats as well, allowing for the total war of the video's title. The video also talks about the new Commander mode that players will be able to access via tablet or PC and the features players will be able to access with it.
Players wanting to see the trailer and decipher the French for themselves can find it embedded below. Battlefield 4 will be released October for Xbox 360, PS3, PC and later for next-gen Xbox One and PS4.