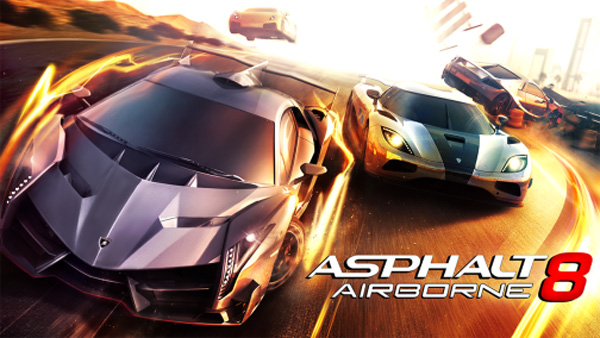 Gameloft, one of the preeminent game developers for the mobile platform has proudly announced their next game will be speeding onto the App Store and Google Play next week! Asphalt 8: Airborne, the latest installment in the Asphalt series of racing games will be shifting into fifth gear and putting the pedal to the metal on its way to your mobile device on August 22nd!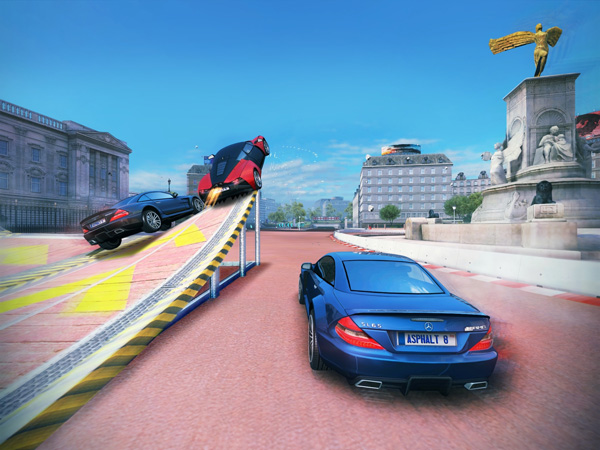 Asphalt 7 (check out our review here) was one of the top mobile gaming experiences of 2012, and by far the best racing game out there, and Asphalt 8 looks to blow it out of the water. The game will have all the fun of the previous installments, while bringing with it a slew of new features, such as;
LUXURY DREAM CARS
47 high-performance cars (80% NEW!)
Top licensed manufacturers and models like Lamborghini Veneno, Bugatti Veyron,
Ferrari FXX and Pagani Zonda R
Newly recorded high fidelity motor sounds for realistic audio immersion
GET AIRBORNE
Hit the ramps and take the race above
Perform barrel rolls and wild 360º jumps
Maneuver through the air while pulling stunts
NEW EXOTIC LOCATIONS
9 different settings like Venice, French Guiana, Iceland, Nevada Desert & other exciting locations!
All tracks available in original and mirror variations in Career mode
Discover plenty of hidden shortcuts
NEW FEATURES FOR SPEED FREAKS
8 seasons & 180 events in the Career mode
Stunning visuals thanks to next-gen shaders, real time geometry reflection & other amazing effects
Check out the new Infected and Drift Gate modes
A detailed damage system like nothing you've seen before
SIMULTANEOUS MULTIPLAYER & GHOST CHALLENGES
Simultaneous multiplayer action for up to 8 opponents!
Dare friends to asynchronous races
Compare scores on the new leaderboards with friends and drivers around the world
Share your racing achievements and prove that you're the ultimate speed machine
MUSIC TO REV YOUR SOUL
A heart-thumping mix of amazing licensed music
Featuring tracks from Bloc Party, Mutemath & The Crystal Method
Phew, that is a simply massive slew of features, especially for a mobile game! Not only that, but to top it all off, the game will be running on a brand new physics engine!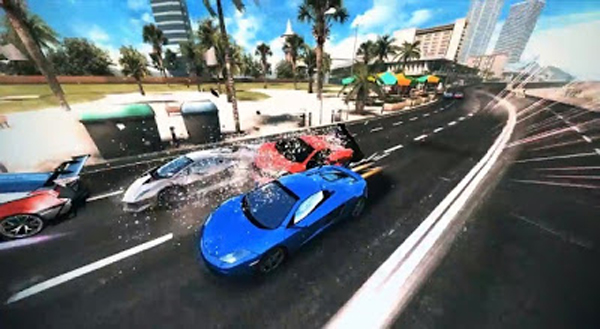 What do you think, is Asphalt 8 going to be the next racing game that makes your palms sweaty, or have you put way too many hours into Asphalt 7 to make the jump? No matter what your thoughts are, we want to hear from you in the comments below! Remember that for all the Asphalt news, be sure to stay tuned to Capsule Computers.