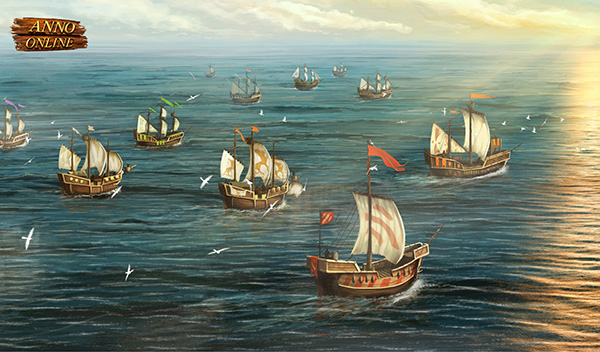 Ubisoft announced today that it is proud to celebrate the 15th anniversary of ANNO, the franchise developed by the folks over at Blue Byte.
First released in 1998, the franchise has had five main games, multiple adaptations, and a highly successful browser game. The franchise has sold more than 5 million copies worldwide with its most recent installment, ANNO 2070, surpassing 1 million in sales. Two thirds of those ANNO 2070 sales came from non-German-speaking territories.
To celebrate the "ANNOversary," Anno Online will be having a new event where players will help repair the ships of a flotilla and assist the king's cartographer with several new quests. It also introduces two new currencies: planks and doubloons.
Folks interested in checking out more or trying the game out for themselves can head on over to their official website here.