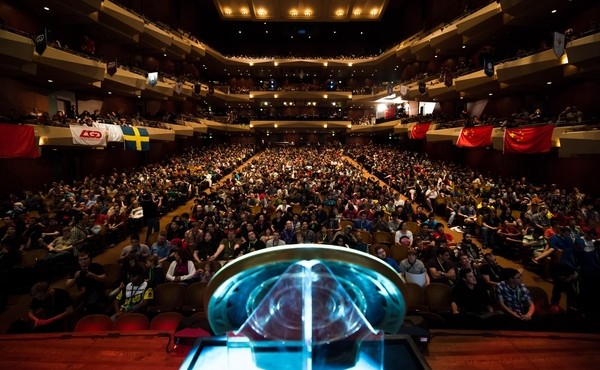 The biggest prize in e-sports history hung in the balance last night as the 2 best DOTA 2 teams in the world stepped up to the grand final stage. Over 1 million people tuned in from across the globe on streams, at pubstomps, or if you were lucky enough to be there, at the Benaroya Hall in Seattle, Washington. The mood was electric, the teams ready, and the crowd barely had time to catch their breath as play after play was executed perfectly by these true masters of this fantastic, emerging game.
After a thrilling lower bracket final, the Ukranian powerhouse Na'Vi (Natus Vincere) managed to overcome an extremely strong Neolution Orange team to secure their place in the grand final against Alliance. To give credit where credit is due, Orange fought bravely in this tournament and their endurance was unmatched, having played more games than anyone else after dropping into the lower bracket quite early on. Their star player of the internationals had to be Mushi who seemed able to play any single hero he wants in any position while still being astounding.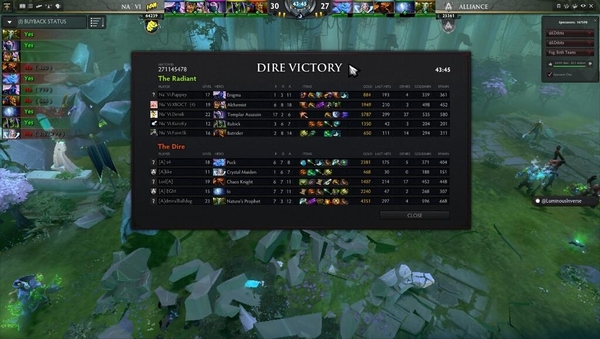 As the build up to the grand final started, the feeling was like no other. The main hall was packed, twitter feeds were going wild, and as the Aegis of Champions was illuminated on centre stage the reality of that $1.4 million prize suddenly hit. Everybody thought Na'Vi had gone mad when they picked their first draft, opting to not only let Alliance take the most broken character in the game, Io, but picking a team of glass cannons themselves, seemingly hoping to shut Alliance down in the early game. Needless to say the risk didn't pay off and match 1 was a complete wipe-out, giving Alliance the early lead. Standing strong though, Na'Vi played some of the finest DOTA I have ever seen and managed to pull back 2 games giving them the lead with just one more match to win for the championship.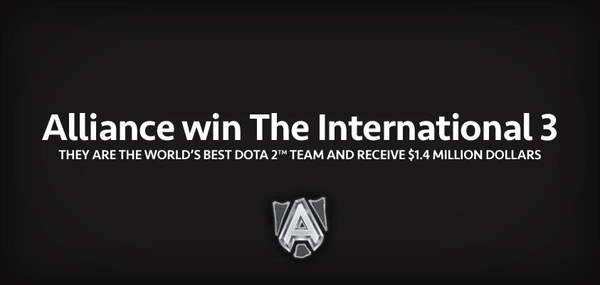 Alliance are not a team to throw everything away on a risk though, and after a shock to their system they went back to what they know best … cool, calculated precision. The final 2 games were a lot harder on the meta-game and less shock picks were seen, but this meant that Alliance's signature strategy of sitting back, getting farm, and coming out ahead in the mid/late game was allowed to thrive. 2 magnificent strategic games of DOTA later and the Alliance fans in the Benaroya Hall erupted as their team threw down their headsets and lifted the Aegis of Champions high and proud.
Alas, my earlier predictions of Na'Vi coming out on top after the group stages were wrong, but I did say never count out Alliance so I take some kind of personal victory in that! If you want to read my ranting about losing all my rares and general anime discussion then I can be found at @JamesMapley on twitter and be sure to follow @capsulecomputer for all the latest gaming and anime news, reviews, and discussion as soon as they go live.