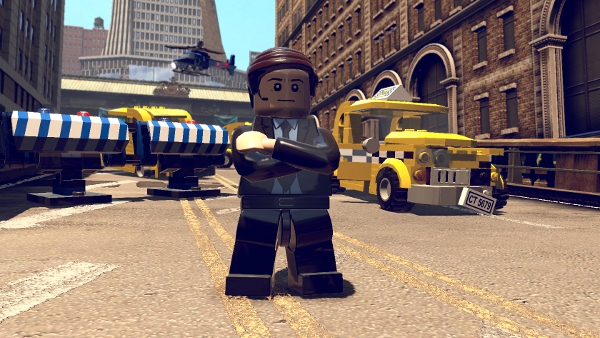 As was the case with the last few LEGO games to be released, LEGO Marvel Super Heroes will feature fully voiced characters, over 100 of them. With so many playable characters it stands to reason the the list of voice actors is fairly long and it really is. Just released today from developer TT Games, publisher Warner Bros., and Marvel is the list of voice actors that will be present in the game.
LEGO Marvel Super Heroes will feature Laura Bailey, Dee Bradley Baker, Troy Baker, John Bentley, JB Blanc, Dave Boat, Steve Blum, Greg Cipes, Jeff Combs, John DiMaggio, Robin Atkin Downes, Clark Gregg, James Horan, Andrew Kishino, Phil LaMarr, Yuri Lowenthal, Danielle Nicolet, Nolan North, Adrian Pasdar, Roger Craig Smith, David Sobolov, Tara Strong, Fred Tatasciore, James Arnold Taylor, Kari Wahlgren, Travis Willingham, and last but not least Stan "The Man" Lee himself.
Man, that is quite an info dump, but it doesn't list just who will be voicing whom, so let speculation begin. Will Nolan North and Steve Blum be portraying Deadpool and Wolverine respectively like in the new Deadpool game (Review here)? Who will be filling the voices for Howard the Duck and Punisher? Will Clark Gregg be able to make his LEGO Agent Coulson as awesome as movie Agent Coulson via voice alone? All pretty important questions, so be sure to voice your opinions in the comments below.
LEGO Marvel Super Heroes is currently set to release in autumn (spring for those down under) for a huge selection of systems. Those wanting to get their hands on this LEGO game will be able to find it for handhelds Nintendo DS,  Nintendo 3DS, andPS Vita; consoles Xbox 360, PS3, Wii U, Xbox One, and PS4; and PC.