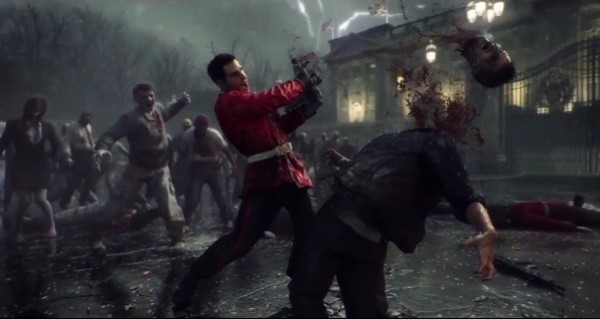 Sad news for the few of us out there that loved ZombiU. Making a recent statement to GamesIndustry, Ubisoft CEO Yves Guillemot claimed that the Wii U survival horror title was not even close to making a profit, and was a huge loss for the company. This reasoning is why Rayman Legends was delayed for a multi-platform release, and why the company is going to do more monitoring before taking any big risks.
"We must find a way to ensure the creativity of those games could have a big enough audience," he said. "We hope it will take off. At the moment, we've said 'let's do through Christmas and see where we are from there.'"
The good news? Rayman Legends is still coming to the console, as well as Assasin's Creed 4, so there has been no total abandonment. I respect Ubisoft, as they took a risk, and it didn't pay off. Even with that, they seem to have further plans to built a resume with the platform as Nintendo seeks to expand first-party support.
Meanwhile, on the dark side, EA's Peter Moore had this little ray of sunshine to share with us about his own thoughts of the Wii U:
"We were there with four games for them [at launch]," he says. "It's been a disappointment when you look at sell-through and, as a company, we have to be very judicious where we deploy our resources."

"The lack of online engagement that we see on Wii U [is troubling]," says Moore. "It's so integral to what we do. They're so small it's hardly worth running the servers. It seems like a box that's out of sync with the future of EA – which is one that gives a real social feel to our games. The Wii U feels like an offline experience right now."
The lack of online engagement is troubling you say? Well, that does tend to happen when you cut out half of the online features for your games, and expect gamers to settle for playing an inferior version of an already old release (Madden and Fifa, I am looking at you here). Meanwhile, Monster Hunter has a robust gathering of players on a regular basis using the servers, and the Wii U communities remain rather active. But, hey, maybe you can put out Madden '14 on the Wii U once the sales start moving in 2016? That would not effect your bottom line at all.
Ubisoft, I salute you for trying – even though the result was not successful. Peter Moore – Just stop it already.