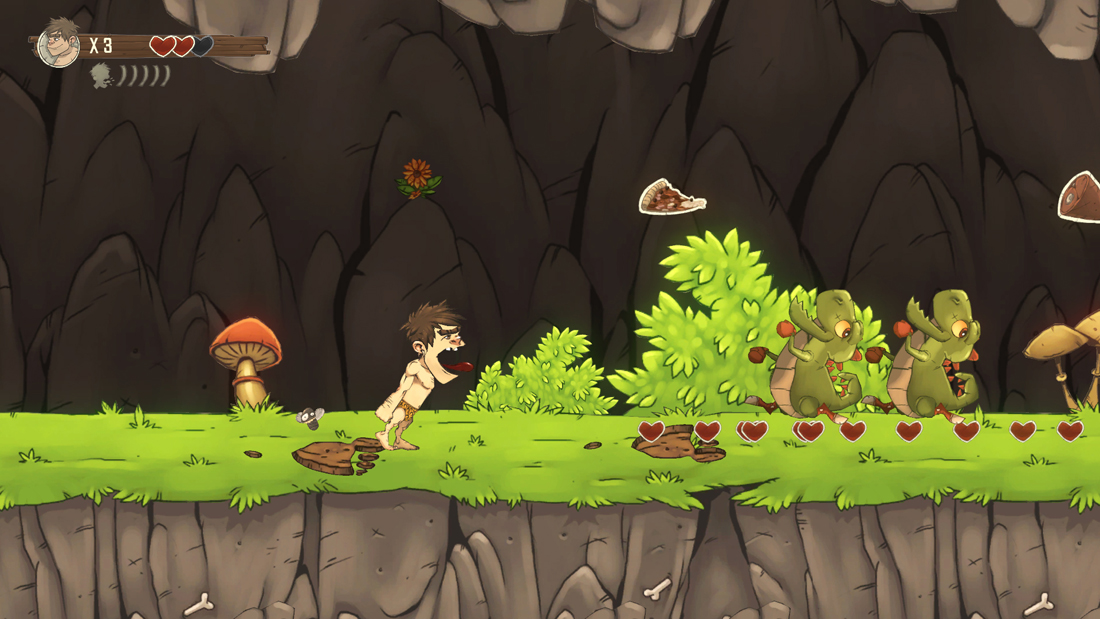 Prehistorik, the old 1991 platform game developed by Titus Interactive for platforms such as DOS and the Atari ST is receiving a remake for the PC and MAC as well as iOS and Android mobile devices.
The remake will be published by Anuman Interactive under the Joystick Replay label and will feature the main character Grag, a prehistoric neanderthal searching for food and fighting against all sorts of crazy enemies.
The remade version of the game will feature:
All new original cartoon style graphics with lots of packed in comedy!
Funny and challenging enemies and boss battles such as Dino, Poulemouth, Pterostand and more!
A bunch of references and winks at video games and movies!
Different gameplay including platforming, jet pack riding, pig surfing and more!
Prehistorik will come out first on iOS devices on the 25th of July. No release dates for other versions have been announced yet but Anuman Interactive have promised they will arrive soon after.