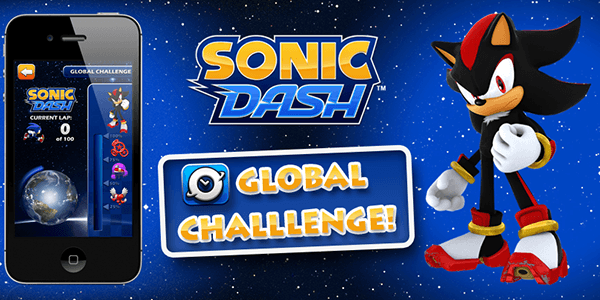 SEGA is challenging Sonic Dash players to run the equivalent of one hundred laps around the world in Sonic Dash. If completed successfully, players will unlock classic character Shadow the Hedgehog as a playable character for free. All individual runs completed by August 5th by players will count towards the goal.
"Since launch we have been amazed with the reaction and support from the Sonic Dash community," said Chris Southall Studio Head of SEGA's Hardlight studio. "For this update, we wanted to do something a bit different- something to bring the Sonic Dash community together to engage them and say a huge thank you for supporting us."
Sonic Dash is an infinite runner that can be downloaded for free on iTunes.