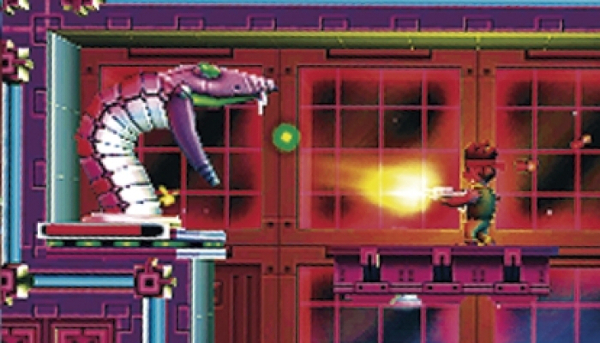 Now that Alien Chaos 3D has been out for a while and plenty of people have had their chance to try the game out for themselves, developer Ludosity and publisher Reef Entertainment has opted to put out a new trailer centered around the critics' responses to the Nintendo 3DS exclusive game.
It seems like there were quite a few reviewers that found themselves enamored by Alien Chaos 3D, garnering some pretty good scores and words. Those that watch the trailer may also notice some familiar words, if they've happened to read our own Alien Chaos 3D Review. Overall, there is some great praise for the game.
Those wanting to see what game critics have to say about Alien Chaos 3D can watch the trailer for themselves embedded below. Alien Chaos 3D can be downloaded from the Nintendo 3DS eShop and can be found on the front page.