While we wondered whether Pokemon Rumble U would be making the jump to Australia, it is looking more and more likely as it has just been announced that it will be making it to North America next month. The latest Pokemon game, and the first exclusively for the Wii U with all 649 Pokemon, all the way through Black 2 and White 2, to boot is coming to the Nintendo eShop on August 29th.
The new feature this time around is the Near Field Communication (NFC) figurines that allow players to add Pokemon to their team via real-world figurines, which in North America will be sold exclusively at GameStop starting the day of release.  GameStop will have a random assortment of the 18 available figurines, such Eevee, Pikachu, Victini, Deoxys, and Genesect, for $3.99 each in a concealed capsule, but completely optional aspect of the game.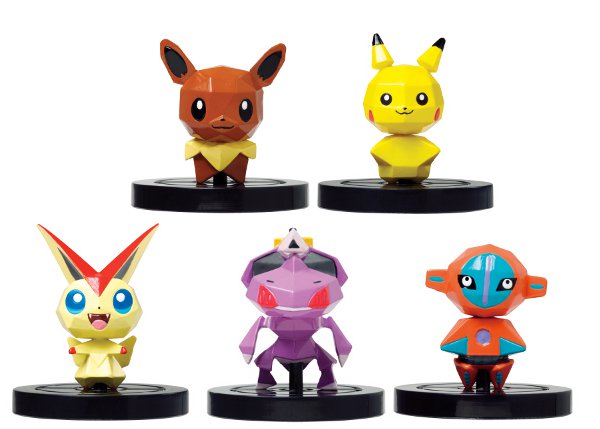 Now while this doesn't prove the game will absolutely make its way to Australia (yet), it is a good sign that it may. Pokemon Rumble U will release to the Wii U NA eShop on August 29th, with the figurines available in GameStop the same day. Be sure to check out the gallery of screenshots below for a look at the game before then.