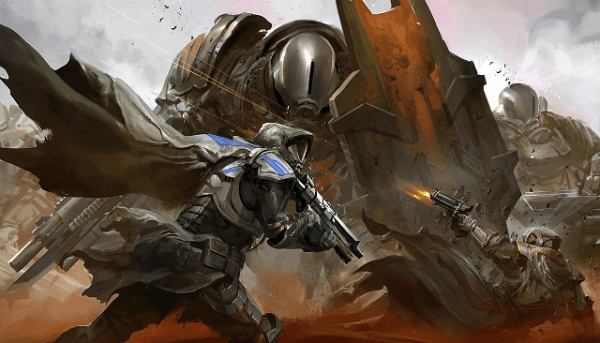 Welcome to Activison and Bungie's sci-fi, shooter and action game Destiny, a world where you're a legend in the making, a guardian of the last safe city in the future on earth. A new E3 demo gameplay walkthrough video has been released for Destiny, showcasing the compelling story-driven universe that will be available on PS3, PS4 , Xbox 360 and Xbox One.
In the video, we see Darla and Joe exploring Old Russia, heading towards the wild frontier on the other side of the wall to meet their friend Josh. The most entertaining aspect of the gameplay video is the interactive online atmosphere, where we see each player utilise advanced technology such as the Ghost (a floating drone that sheds light) and highly explosive weaponry, such as the Thunderlord and Rocket Launcher, to defeat alien ships and devil walkers in the public event.
Check out the gameplay walkthrough video below and don't forget to pre-order Destiny now!